News that two-time NBA MVP Stephen Curry will compete in the Web.com Tour's Ellie Mae Classic in August on an unrestricted sponsor exemption sent the golf world into a frenzy on Wednesday.
And that includes several pros, who fired off some passionate opinions both condemning and supporting the Golden State Warriors star's inclusion in the event.
Curry himself took to Twitter to explain why he accepted the invitation and what his expectations for the week are.
People asking why I'm playing. Unexpected invite & Always a dream 2 play golf w/ the pros. @WebDotComTour has so much talent it's unreal.

— Stephen Curry (@StephenCurry30) June 28, 2017
obviously want to play well & see how I handle tournament golf. No expectations except keep ball out of the gallery and not go Happy Gilmore

— Stephen Curry (@StephenCurry30) June 28, 2017
But some pros weren't feeling it, claiming Curry being in the field takes away a spot that should go to someone trying to work their way up in the world of professional golf.
Steph Curry, a 2.2 handicap, is getting a sponsor's exemption into a Web event. So many great players could use that chance. Sad

— Lee McCoy (@LeeMcCoyGolf) June 28, 2017
Update: Wednesday June 28, 7:53PM
McCoy clarified his tweet after some time to reflect.
@GolfDigest pic.twitter.com/HOxik119iP

— Lee McCoy (@LeeMcCoyGolf) June 28, 2017
So when is @ALoupe6 gonna get a start in a D league game??!? This is awful all around. Takes a spot from a pro trying to make it. https://t.co/mohOhKNVCg

— John Peterson (@JohnPetersonPGA) June 28, 2017
Of course, the reviews weren't all negative, as some big-time names such as Billy Horschel, Jason Dufner and Justin Thomas tweeted their support for Curry.
Not sure the last time a @WebDotComTour event has been talked about this much! This is great for @elliemaeclassic and the Bay Area!

— Billy Horschel (@BillyHo_Golf) June 28, 2017
Really tight @StephenCurry30 playing the Web event. Gunna show how much his fans really love him too cuz that course is a BEAST of a walk

— max homa (@maxhoma23) June 28, 2017
Happy for @StephenCurry30. A lot of controversy being said but if he's asked, of course he will play! Great for the event and @WebDotComTour https://t.co/8bfmkmJyaT

— Justin Thomas (@JustinThomas34) June 28, 2017
If one person watches and maybe starts playing bc of Curry, then it helps the game. He will attract a different audience of people

— Jason Dufner (@JasonDufner) June 28, 2017
He isn't taking anyone's spot.. the sponsor put's up the cash.. they get 2 picks for doing that.. they pick who they want. End of story

— Jason Dufner (@JasonDufner) June 28, 2017
Good luck to @StephenCurry30 in the tournament! I think it's awesome and I hope you play great! #fairwaysandgreens

— Paige Spiranac (@PaigeSpiranac) June 28, 2017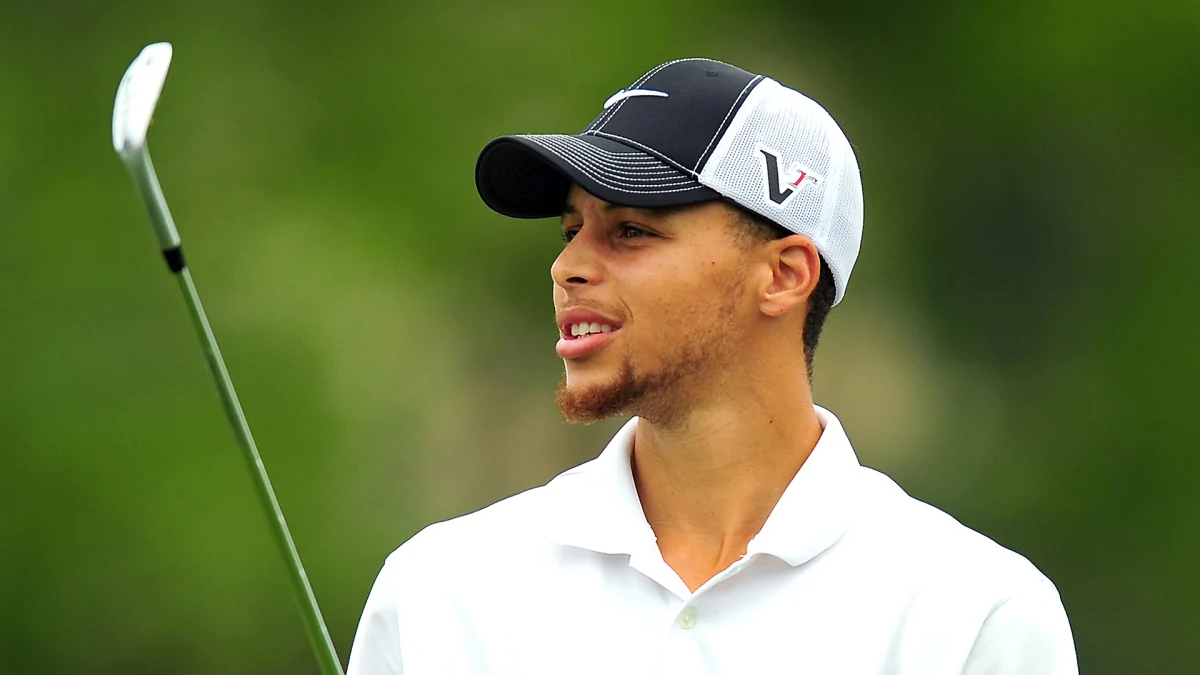 Source: Internet