Paula Creamer moved into position Saturday to turn around her game in a big way.
With a 4-under-par 67 at the ShopRite Classic, Creamer gained a share of the lead going into the final round.
Creamer is bidding to win her 11th LPGA title, her first in three years.
At 9-under 133, Creamer is atop the leaderboard with In Kyung Kim (67), two shots ahead of Anna Nordqvist (71), who is looking to win this event for a third consecutive year. Moriya Jutanugarn (70) and Jeong Eun Lee (70) are also two back.
Creamer is seeking her first win since claiming the HBSC Women's Champions in 2014.
"It feels good," Creamer said of being in contention. "It's been awhile, that's for sure. My team, we've just been working so hard."
Creamer has struggled to regain the form that helped her become one of the top players in the world. She has missed the cut or withdrawn in four of her eight starts this year with her best finish a tie for 30th. She's 112th on the LPGA money list after finishing 66th a year ago, her worst finish in her 12 seasons on tour.
"It's hard," Creamer said. "I've had some pretty bad sad moments. I love this game. I love working hard. I love everything about it. I still have such a drive and a passion for getting back to where I want to be."
Injuries, equipment changes and a search for more distance have been factors in Creamer's struggles. She feels like she has been on the right track since teaming up with Gary Gilchrist as her swing coach before the start of last year, though she hasn't racked up the results to show it just yet.
"I feel good," Creamer said. "I feel prepared. I knew there was a time I was going to kind of break through."
Creamer needs a strong summer to get in position to make the U.S. Solheim Cup team. She's 21st on the American Solheim Cup points list. The top eight at the conclusion of the Ricoh Women's British Open (Aug. 6) will qualify for the team, as will the two highest world-ranked Americans who aren't already qualified on points. Creamer is 16th on the American Solheim world rankings list.
A victory would move Creamer to 14th on the U.S. points list.
"Whatever happens tomorrow happens, but I feel like my golf game is in a good place," Creamer said. "The team around me is awesome, and they know my goals. I think that's really important. Everybody understands what you want. I want to be in contention every week."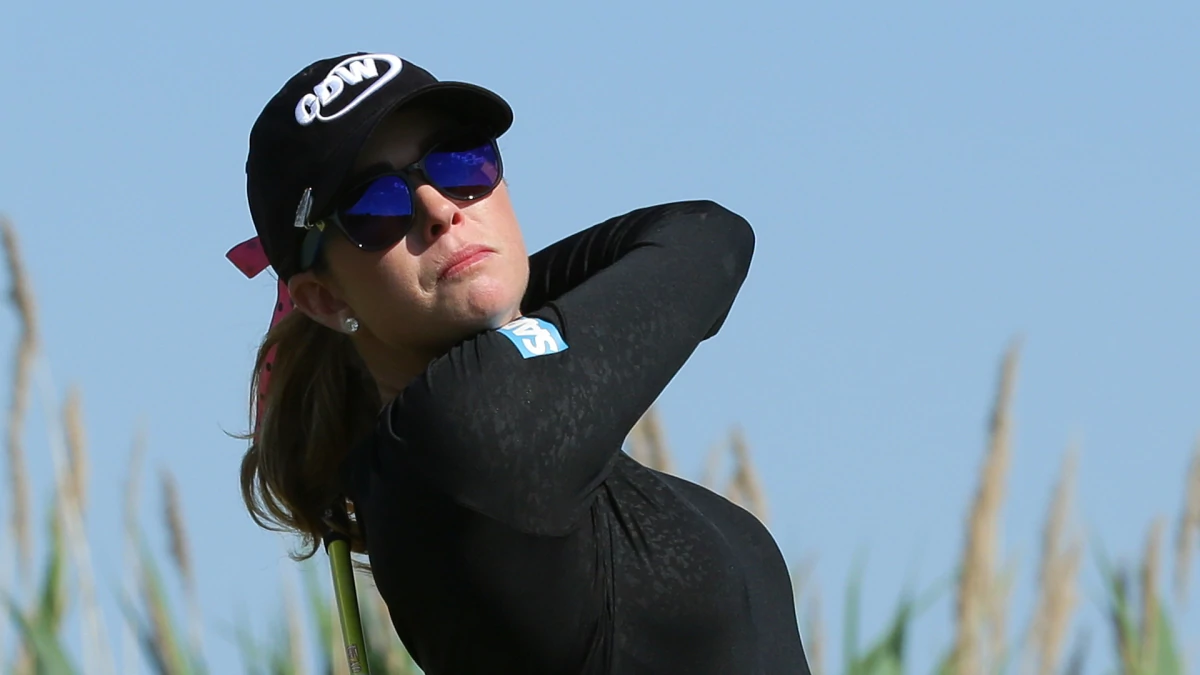 Source: Internet