Paula Creamer's disappointment failing to make a U.S. Solheim Cup team for the first time in her professional career was short lived.
Captain Juli Inkster revealed Tuesday that she named Creamer as the alternate who will replace injured Jessica Korda on the 12-woman American team that will meet the Europeans next week in Iowa.
"The reason is that Paula's been there," Inkster said. "She knows what is going on. She has the experience. She is playing well."
It's important to note Inkster had to choose her alternate on Sunday evening, not knowing how serious the injury to Korda's right forearm was and whether Korda might have to end up withdrawing on the eve of the Solheim Cup.
Instead, Korda announced on Monday that she was reluctantly withdrawing from the event.
"I felt if Paula had to come in Wednesday night and tee it up on Friday, she could handle that," Inkster said. "I wanted the experience and someone who was not afraid to step in at that point."
Inkster said she didn't have anyone else in mind besides Creamer when she submitted the name of her alternate on Sunday night.
"I have a lot of faith and confidence in Paula," Inkster said. "She reminds me a lot of myself as far as heart and grit."
Creamer was not in good form two years ago, when Inkster named her as one of her U.S. Solheim Cup captain's picks going to Germany. Inkster quickly showed her faith in Creamer by sending her out in the opening match with Morgan Pressel. They teamed to take down Europe's best team, Anna Nordqvist and Suzann Pettersen, 3 and 2 in foursomes.
Inkster also sent Creamer out as her anchor in Sunday singles, and Creamer defeated Germany's Sandra Gal to complete the United States' historic comeback victory in Germany. Creamer was 2-2 in Germany.
In six Solheim Cups, Creamer is 14-8-5. Her 16 ½ points are more than any American in the matches outside Inkster ( 18 ½) and Cristie Kerr (17 ½), but Creamer has struggled on tour the last two seasons.
After missing the cut at the U.S. Women's Open one month ago, Creamer appeared to be a long shot to make the American team. It was her fourth missed cut in her last five starts. She had slumped to 92nd on the LPGA money list and a career-worst 127th in the Rolex Women's World Rankings. Also, for the first time in her career, Creamer wasn't qualified to play in the Ricoh Women's British Open. She had to advance through a qualifier three days before the championship to earn a spot.
Creamer said after returning home following the U.S. Women's Open missed cut, she found something in her work with swing coach Gary Gilchrist. She tied for 13th at the Ladies Scottish Open two weeks ago and tied for 16th at the Women's British Open last weekend.
"It's been a bit of a roller coaster," Creamer said of her emotions. "It's been a whirlwind.
"I have definitely put in the time. I've been working so hard. I know people say that, and it's just words, but it's been starting to show. I've been staying positive. I knew it was just a matter of time that it was going to happen."
Inkster said she was disappointed Korda was hurt and had to withdraw. Korda made the team finishing fifth on the U.S. points list. Inkster praised Korda for thinking of the team above herself in letting her know quickly how serious the injury was.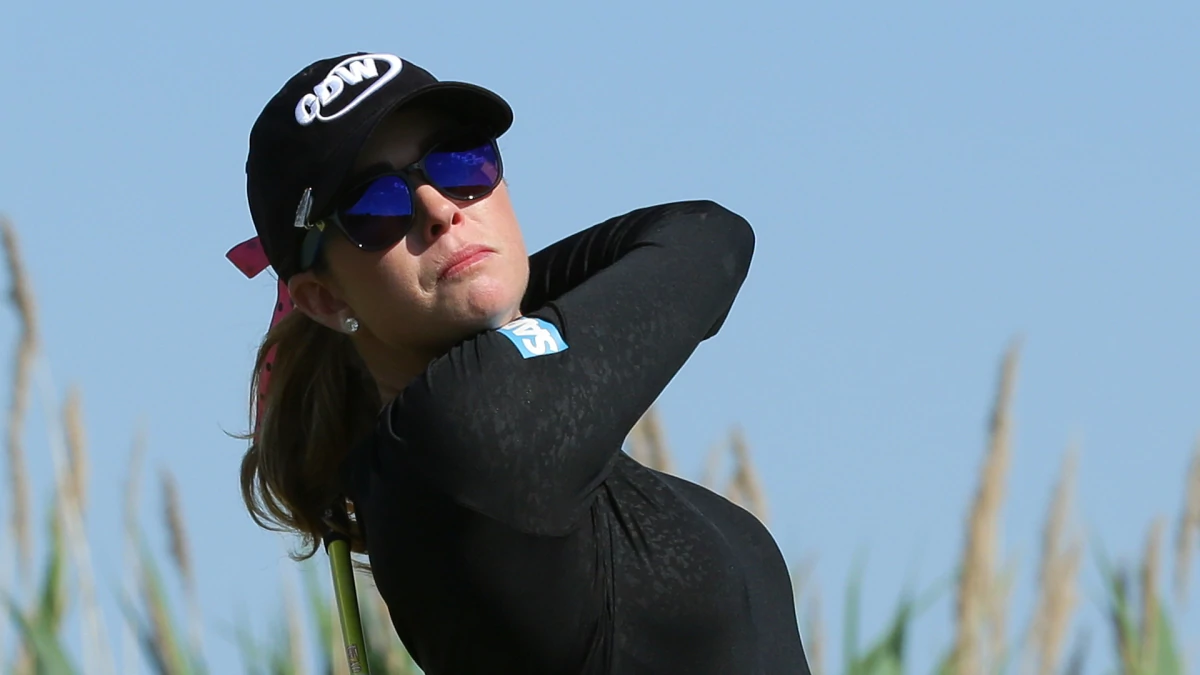 Source: Internet