WEST DES MOINES, Iowa – While growing up in California, Paula Creamer idolized Juli Inkster. Still does.
Cristie Kerr's career aligned a little more with Inkster than Creamer's did, but Kerr has always admired everything about her two-time U.S. Solheim Cup captain.
Over the next three days, both Creamer and Kerr have a chance to surpass Inkster as the leading point-earner in U.S. Solheim Cup history.
In nine Solheim Cup appearances Inkster collected 18 1/2 points with a 15-12-7 record. Kerr (15-14-5) has collected 17 1/2 points in eight appearances and Creamer (14-8-5) has collected 16 1/2 points in only six appearances.
---
Solheim Cup: Articles, photos and videos
Team records: United States | Europe
---
"Honestly, until you just mentioned it, I had no idea," Kerr said at Des Moines Golf and Country Club. "I didn't even know what my own record was.
"Even if I didn't win one match and we won the Solheim Cup, that would be more important to me than individual records."
Said Creamer: "I know I've done well here, but number-wise, I didn't know it."
Kerr's overall Solheim Cup record had hovered just below the .500-mark until the past two times when she's gone 4-2-2. Creamer started off her Solheim Cup career like a house of fire going 8-2-4 in her first three appearances before cooling off a bit in her last three.
"It's kind of a cool thing to look at, I think, when your career is over and you're looking at 'I won this many matches' and whatever," Kerr said. "I can tell you it's the furthest thing from Juli's mind or probably our own."
But…
"Juli, she'll probably want to be back if it gets passed," Creamer said. "She'll probably want to come back out on the Solheim and play. You know how competitive she is."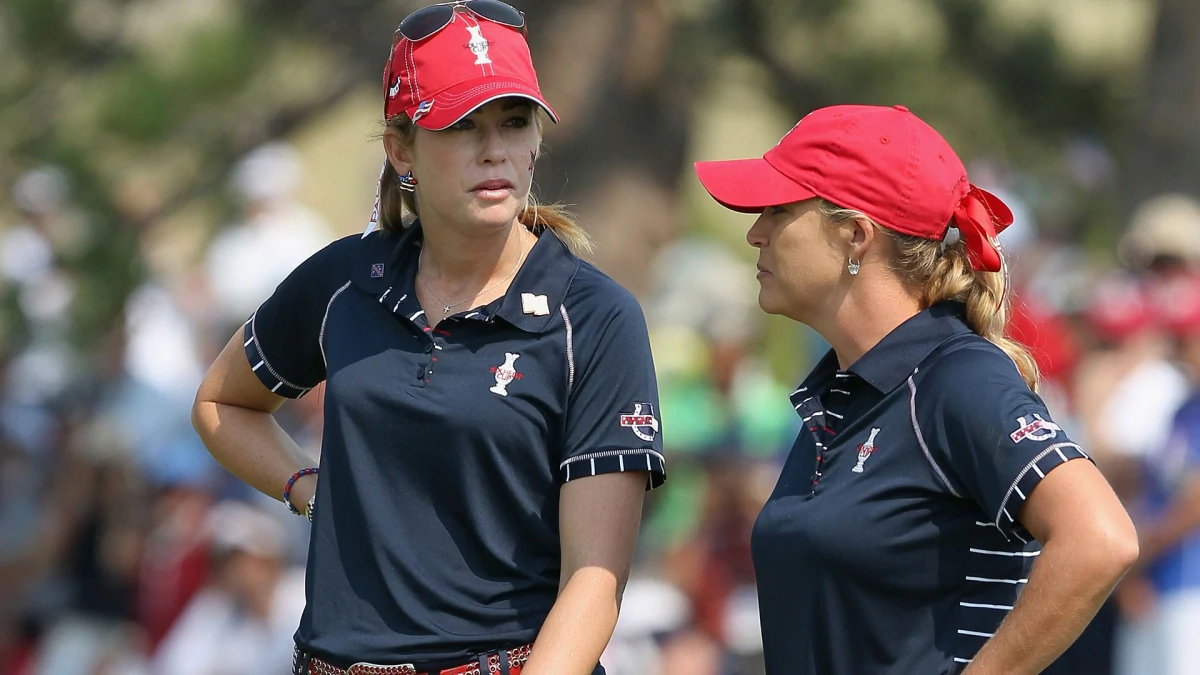 Source: Internet