AUGUSTA, Ga. – It took 20 years, but Tiger Woods and Phil Mickelson finally played another practice round together.
At Augusta National, no less.
They haven't had a practice match since the 1998 Nissan Open in Los Angeles. Mickelson won the match, and afterward, he reportedly made photocopies of the $100 bills that Woods paid him and left him a note in his locker that read: "Just wanted you to know Benji and his friends are very happy in their new home."  
They apparently haven't practiced together since, not even when they were partners at the 2004 Ryder Cup.
---
Masters Tournament: Tee times| Full coverage
---
Asked whether he thought he'd ever see a day when the longtime rivals were paired together in a practice round at Augusta, Fred Couples said: "Sure, but I think they're different people on the golf course. I don't think, if Tiger had kept winning majors, maybe they might not have played today. But it's a little bit of a different scenario. I think there are fun times ahead for them. They had a good time today."
Couples said that Woods and Mickelson have grown closer over the last few years, when Woods served as an assistant for the past two international team competitions.  
"They've never really disliked each other," Couples said. "They probably aren't the best of friends, but they're friends. If you ask me who do you not like on this Tour for 38 years, it'd take me a long time to tell somebody, but there's guys I wanted to beat 20 years ago every time I played with them. And they want to beat each other up.
"If you take away Tiger Woods, Phil has probably got 10 or 12 majors. But you can't. Tiger's got most of the majors, and now they're coming together for just a few years. Phil is going to have to keep playing well, which he will, and I think come Sunday, they might be paired together on Sunday. They're playing extremely well. They love the course. And they're going to do very, very well."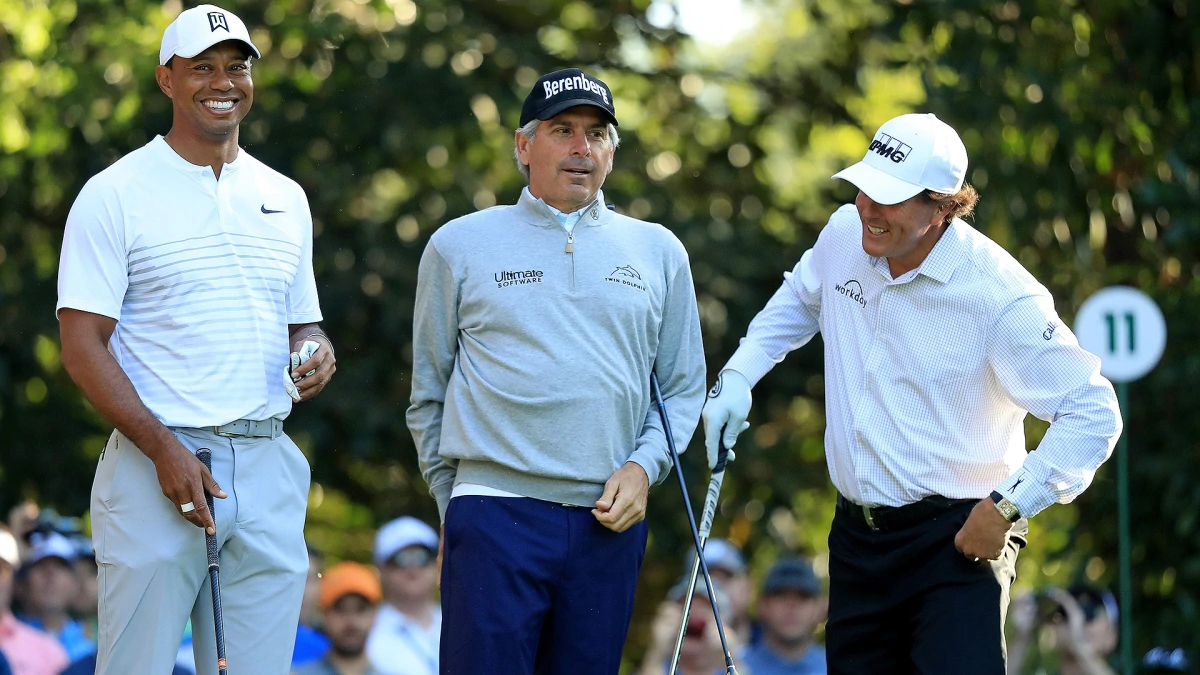 Source: Internet