PALM HARBOR, Fla. – Corey Conners sits on the verge of what could be a career-altering round at the Valspar Championship. But rather than quiver over the 14-time major champ giving chase, Conners can only smile.
Conners started the third round at Innisbrook Resort with a two-shot lead, playing in the final pairing for the first time in his rookie season. Instead of wilting under the pressure of a spot on the leaderboard alongside Tiger Woods, the Canadian steeled his nerves and shot a 3-under 68 that included six birdies.
As a result, he'll head into the final round with a one-shot lead with Woods, Justin Rose and Brandt Snedeker in close pursuit. Conners was only five years old when Woods won the Masters for the first time, and the opportunity to once again play in the final group just behind him had Conners shaking his head.
"Obviously grew up watching Tiger and kind of idolized Tiger, and seeing that today was really cool. Couple big roars put a smile on my face," Conners said. "Really cool to see the people and the roars that he got. It was fun. Definitely knew what was happening up in front."
---
Full-field scores from the Valspar Championship
Valspar Championship: Articles, photos and videos
---
Conners has made 10 of 11 cuts this season, but he has struggled on the weekend and has yet to record a top-25 finish. Those issues were non-existent during the third round, as Conners birdied three of his first four holes and held at least a share of the lead every step of the way.
"I was playing well all day. Got off to a good start," he said. "Wasn't really too worried about what was going on around me. I felt good about my round and tried to keep that going."
Conners didn't even have a spot in the 144-man field to begin the week, gaining entry as an alternate only after he participated in the Monday qualifier. But as the only player to break 70 in each of the first three rounds, Conners is potentially one more good round away from a win that would bring with it a two-year exemption and a return to the Masters, where he played as an amateur in 2015.
"Obviously got into the field late, and kind of came in here with nothing to lose. Just go and take advantage of a good break," Conners said. "I felt really good about my game for the last little while and just wanted to get another opportunity to play, and fortunately able to get that opportunity this week and had a good week so far."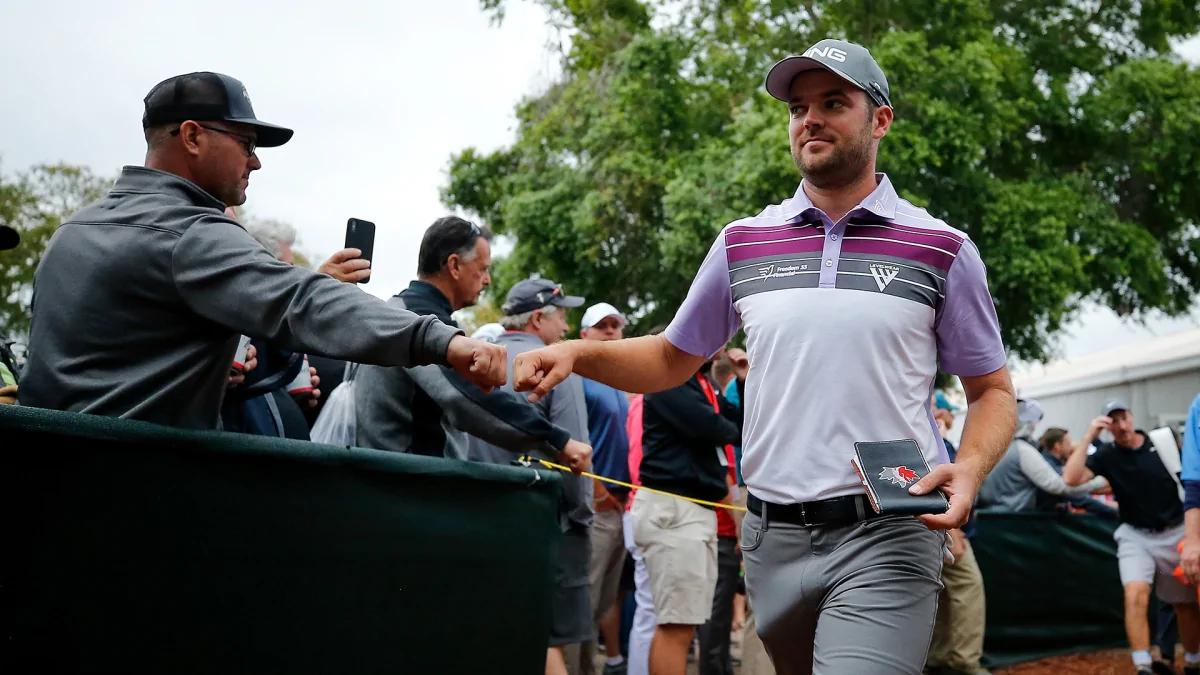 Source: Internet