Stewart Cink, the 2009 Open champion, has been named as the recipient of the 2017 Payne Stewart Award.
The award, named after the three-time major champion who died in a plane accident in 1999, is presented annually to a professional golfer who "best exemplifies Stewart's steadfast values of character, charity and sportsmanship."
Cink will officially received the award during a ceremony on Sept. 19 in advance of the season-ending Tour Championship.
"To receive the Payne Stewart Award is one of the greatest honors of my career," said Cink. "Payne Stewart was a player and person whom I admired greatly, both on and off the course. His character, his infectious spirit and his dedication to growing the game were all traits that I have always aspired to emulate."
Cink is a Georgia Tech alum and Atlanta resident. He has six PGA Tour wins, including his major triumph in a playoff over Tom Watson at Turnberry. His wife Lisa has been battling breast cancer, a fight the couple has made public to help inspire others facing the disease.
"Stewart Cink epitomizes the ideals around which the Payne Stewart Award is built – character, charity and sportsmanship," said PGA TOUR commissioner Jay Monahan. "It's fitting that we will present the honor to him during the Tour Championship at East Lake Golf Club; not only is Stewart a member there, but he also passionately supports the East Lake Foundation, which has done incredible community work in that area.
"When his wife Lisa dug in for her fight against breast cancer, Stewart was a pillar of strength and provided an admirable sense of perspective. He had done similarly a few years earlier when he won the Open Championship, even as many were cheering on the sentimental favorite, Tom Watson. Stewart smiled. He understood. In every sense of the words he showed character and sportsmanship."
Past recipients of the award include Watson (2003), Gary Player (2006), Davis Love III (2008), Steve Stricker (2012), Ernie Els (2015) and Jim Furyk (2016).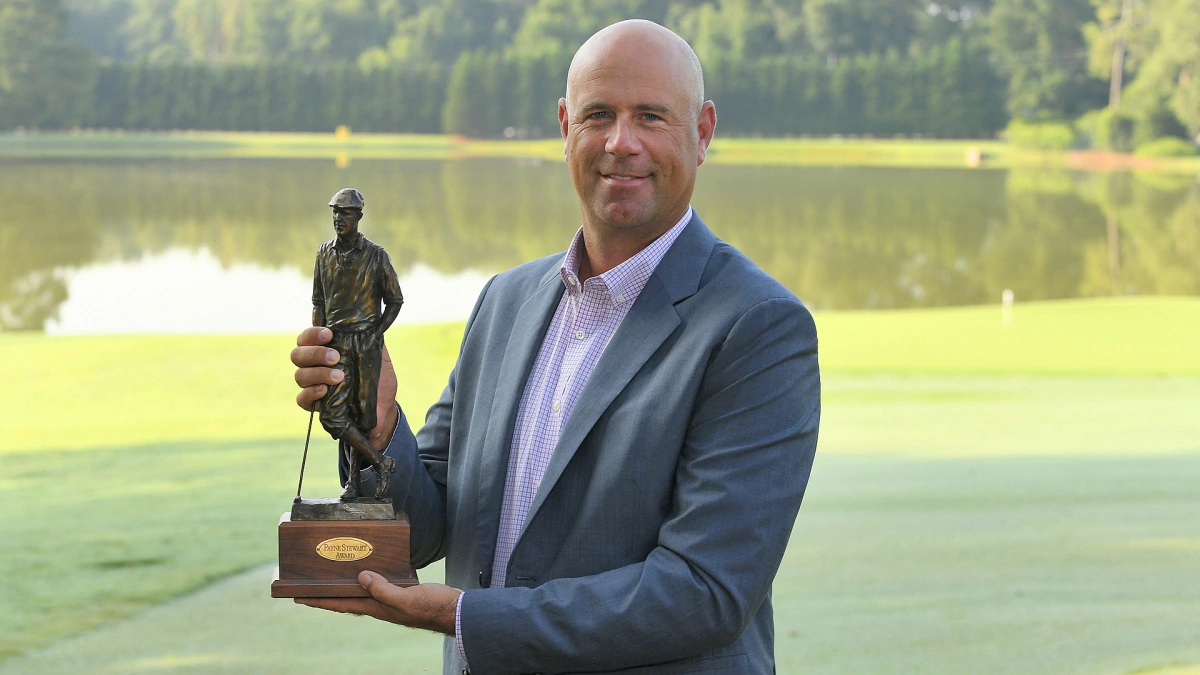 Source: Internet