Tiger Woods would have smashed Jack Nicklaus' major record if he hadn't been obsessed with transforming his physique, Golf Channel analyst Brandel Chamblee said Thursday on "The Dan Patrick Show."
Woods has 14 major championship victories compared to Nicklaus' 18. Woods was considered by many a lock to capture the crown jewel of golf records, but hasn't won a major championship since 2008, thanks, in part, to a combination of physical injuries and personal issues.
During the interview, Patrick said to Chamblee: "Finish this though, Brandel. 'If Tiger doesn't lift weights…'" And Chamblee responded:
"He would have won 20-plus major championships and 100-plus events. He would be hitting the ball, right now, probably as long or longer than anybody on the PGA Tour….. When he started working out – and he still managed to win the Masters, obviously in 2000, 2001, 2005 – but he was averaging along the lines of 290, 280 [yards off the tee]. Never sniffed what he was averaging when he was a kid. That sinewy, that quick-snapping speed was what he had and it was a gift. … He traded all of that speed for strength, and I think it was purely for vanity reasons.
"He has an obsession with perfection. Perfect golf swing, he's changed his swing three or four times, cost him two years he did it. Changed his body because he was looking for the perfect body – who knows what that's cost him in time and injuries and majors and tournaments."
Woods, a four-time PGA Championship winner, opened in even-par 70 in the first round at Bellerive Country Club. He is six shots off the lead.
Click on the video below for the full show clip.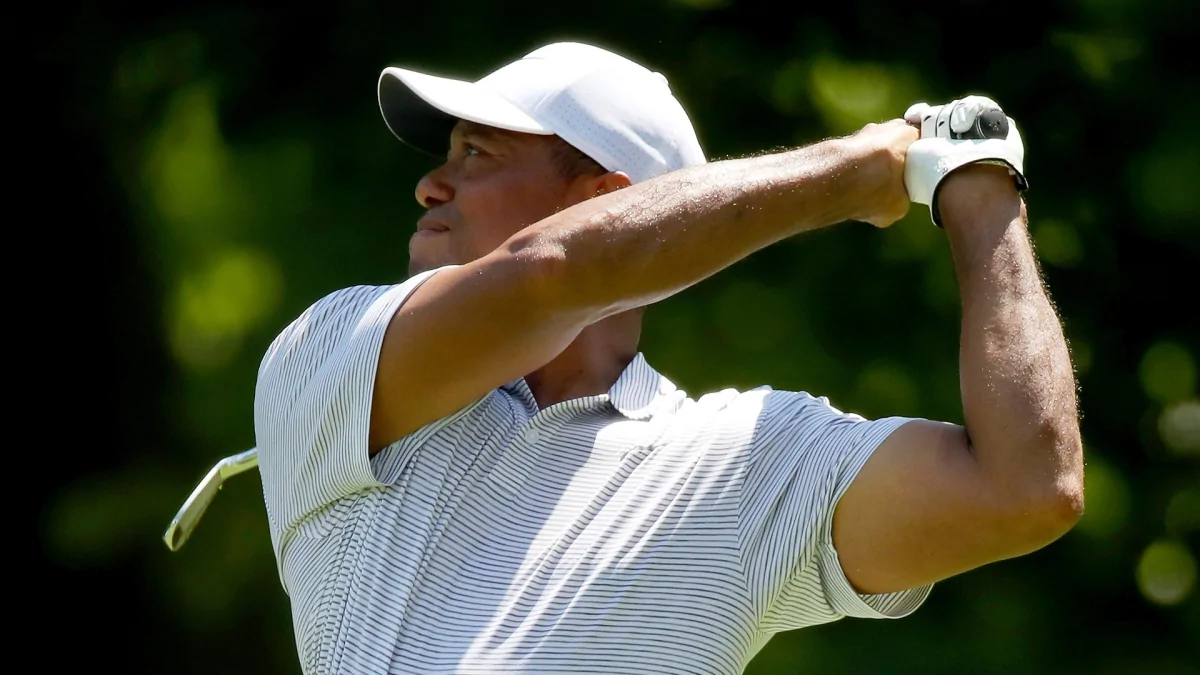 Source: Internet