If you were impressed by Tiger Woods' ball-striking at the Honda Classic, you weren't alone. And if you started thinking about Woods as more than just a vice captain in Paris, well, we've got a conversation for you.
Brandel Chamblee was back on the Golf Channel Podcast this week and was asked by host Will Gray for his thoughts on Woods pulling double duty as a playing vice captain at the Ryder Cup.
"My guess is he'll get pegged as a player and his responsibilities as a vice captain will sort of slip to the side," Chamblee answered. "They'll find another vice captain. Although, he and Phil and Furyk, they're the leaders whether they're playing or not."
After some discussion about other emerging leaders in the U.S. team room and the strength of the new-look European side, Chamblee was prodded to provide the percentage chance that Woods does wind up playing in Paris.
"Oh … 80 percent chance he'll be playing on the team," he said. "If the Ryder Cup were played next week, he'd get picked based upon what he did at the Honda, based upon who he is and what he did at – if he had yucked it around like he did at Farmers at Honda and finished [23rd like he did at Torrey], he wouldn't have got picked. But he looked … he looked like a badass at Honda. He looked like 'Tiger Woods: Badass.' And with the exception of Sam Burns, nobody really played particularly well when they were playing with him.
"So I think he'd get picked. There's only eight that are going to make the team. They're going to have four picks. There is nobody that is going to say, 'Hey, let's not pick Tiger Woods.'
"And the only reason [I didn't say 100 percent] is because there's a 20 percent chance that something happens to him physically, I would say. Who knows? There were times where he looked a little fragile to me, bending over to tee a ball up. He didn't look 22 years old when he was teeing his golf ball up. Now, he looked 22 years old when he was swinging at it. But he didn't look 22 years old when he was teeing the ball up."
As for the rest of the podcast, Gray and Chamblee tackle Justin Thomas' fan issues and 'F-yeah' celebration, Phil Mickelson's future prospects, the USGA's move to a two-hole aggregate playoff, Masters favorites, and how the golf ball is a scapegoat covering up for a laundry list of practices that actually amount to slow play.
Listen in with the embed below: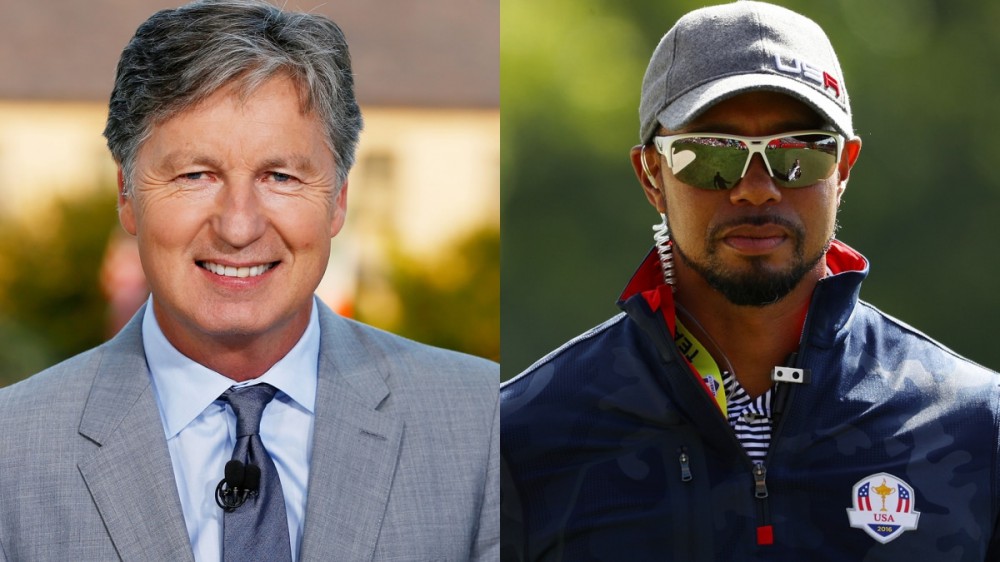 Source: Internet