AUGUSTA, Ga. – If there are an odd number of players to make the cut at the Masters, the odd man out is required to play with a "marker." Historically, that marker is Augusta National member Jeff Knox whose reputation is well-known in competitive circles.
In 2014, Knox famously beat Rory McIlroy by a shot and in '06 he clipped Sergio Garcia, so when Paul Casey came up on the wrong side of an odd-numbered field he received a full scouting report.
"Even Tiger [Woods] said to me on the putting green he goes, 'Seriously, dude, he's played the last eight weekends at the Masters. He's got to be a regular,'" Casey laughed following his round on Saturday. "He played better golf than a lot of the pros will play today."
Casey didn't suffer the same fate as McIlroy and Garcia, shooting a 3-under 69 to move up the leaderboard and likely win whatever match the two may have had.
The Englishman said he enjoyed his round with Knox, who holds the course record from the member's tees (11-under 61), and even attributed his improved play – he opened with rounds of 74-75 – to his playing partner on a rainy morning at Augusta National.
---
Masters Tournament: Scores | Live blog | Full coverage
---
That the twosome rounded the layout in about 3 1/2 hours also helped considering that the final groups on Friday were taking in excess of 5 1/2 hours, although they did play in threesomes on Days 1 and 2.
"We both know the course very well. We both played nice, clean rounds of golf," Casey said. "Obviously I prefer how we played it today in pace of play. On pace of play, honestly, it frustrates me. I would love to do that every single weekend if I could."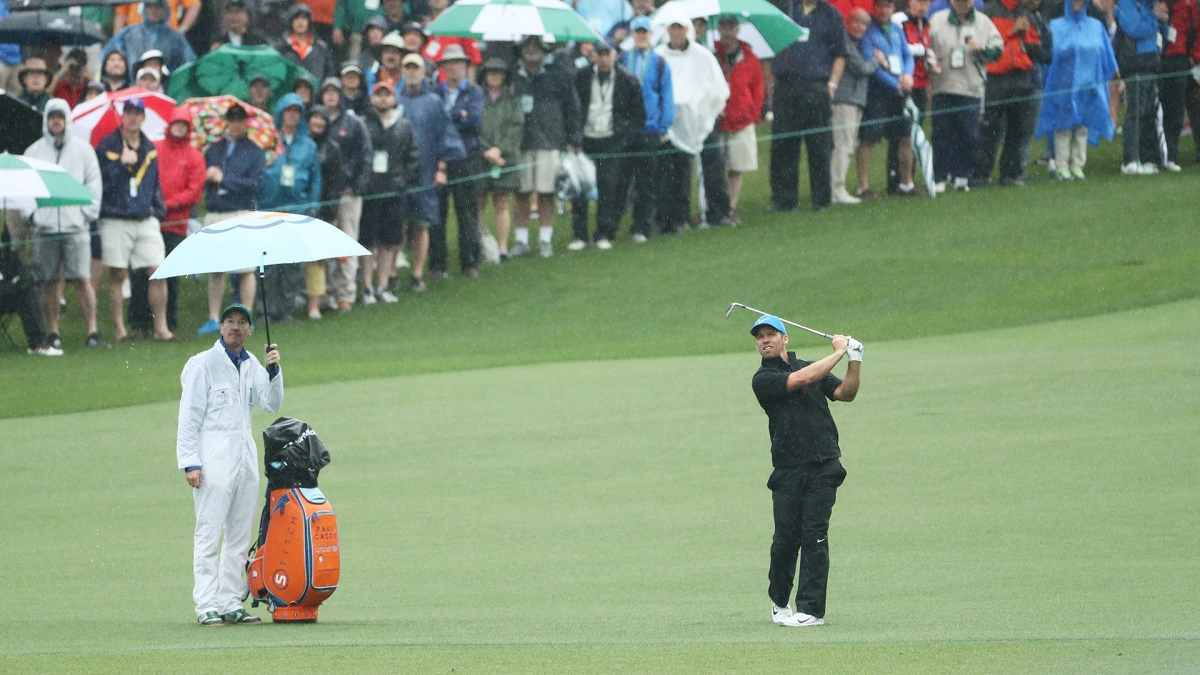 Source: Internet