SOUTHPORT, England – Even on the cusp of his fourth decade, Paul Casey has no interest in acting his age.
The Englishman, who prepared for this week's Open Championship by cycling 300 miles through the Italian Dolomites, inched closer to that elusive first major on Thursday, opening his week with a 4-under 66 to move within a stroke of the lead.
On Friday he'll continue that unrelenting march against the clock as a newly minted 40-year-old.
"I haven't had a [mid-life] crisis yet. Maybe I'll have one tomorrow," he laughed. "A white Lamborghini or something. I don't know. I'm still in my 30s there."
Casey said he'll celebrate his birthday regardless of score on Friday, which is a mature way of accepting fate, which hasn't always been his specialty.
There was a time when a bad round of golf would be a reason to stew and lament his misfortune. He was a man of extremes, effusive and entertaining when things went well, volcanic when they didn't.
---
The Open: Full-field scores | Live blog: Day 1 | Full coverage
---
His play could be brilliant at times and he climbed to third in the Official World Golf Ranking in 2009, but along the way there were numerous bouts with injury, some self-inflicted – like when he dislocated his shoulder snowboarding in Colorado in '12 – some not.
In '11, things seemed to bottom out when he divorced his first wife, Jocelyn, and lost his PGA Tour card, all of which makes his climb back to competitive relevance, not to mention personal enlightenment, even more compelling.
He's advanced to the Tour Championship each of the last two years and is poised to do so again and, perhaps more telling, he's regained his form in the game's biggest events, with top-10 finishes in three of his last six major starts.
But even all of that momentum doesn't completely explain the smile etched into his face following his round on Thursday at Royal Birkdale.
"I think there's a whole slew of things, not having played in England for a while, excited to be here, away from the course doing things," he explained when asked about his solid start. "I used to hide a lot of that stuff away, not tell people. Wouldn't tell people I injured myself snowboarding. I think because of that you get, oh, why is he doing that?
"Now I'm very comfortable with myself on the golf course, away from the golf course, I think that's part of why I'm playing good golf."
His caddie Johnny "Long Socks" McLaren, also factors into that equation, having teamed with Casey with the singular purpose of a five-year plan to win a major championship; and a week back at home in south England prior to the championship enjoying "beer and cheese" has rekindled a familiar desire.
On Thursday, Casey was the low Englishman and it's known far and wide in these parts that the last Englishman to win an Open in England was Tony Jacklin in 1969 at Royal Lytham.
"The Open has never been the one I seem to have fared the best at. My results haven't been good," he said. "But I feel really good about this week. Don't know why. Maybe I'm more in love with links golf than I was before."
Or maybe he's just older, wiser even despite those bold treks through the Italian Alps on a bike.
There won't be a birthday celebration on Friday for Casey. That can wait until next week when the stakes aren't as high. Instead, there'll be a quiet dinner and, if his title hopes aren't swallowed up by Friday's fearsome forecast, a quick assessment of his opportunities.
"Dinner tomorrow night, but nothing silly," he shrugged before someone suggested a possible celebration following Sunday's final round that could possibly include the claret jug. "Sunday, yes."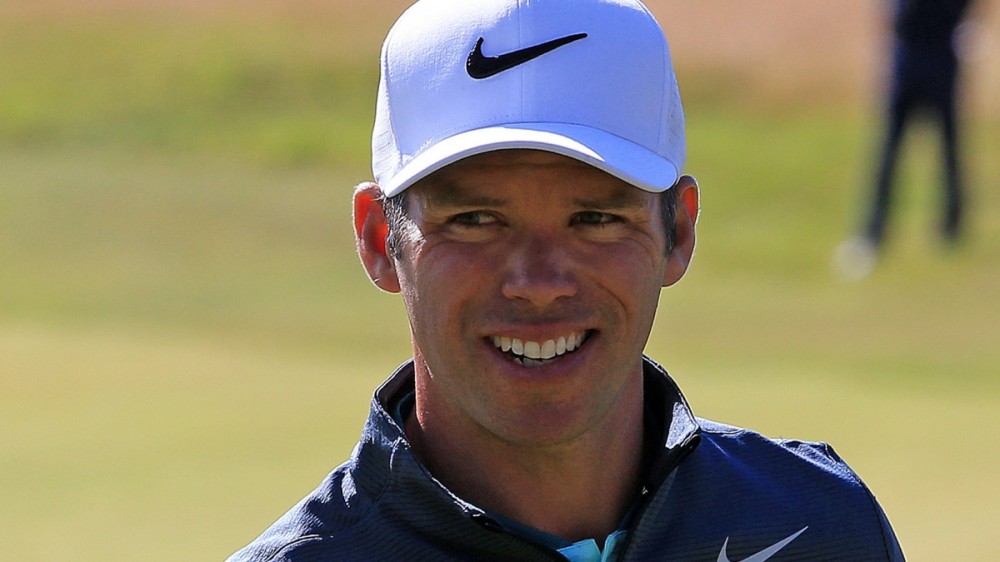 Source: Internet