JoAnne Carner was back in "Big Mama" mode.
After the Hall of Famer striped the first tee shot in Thursday's start to the inaugural U.S. Senior Women's Open, she went out and shot her age.
But she was not as thrilled with her 79 as everyone else was.
The 43-time LPGA winner showed how competitive she remains expecting more.
"I hit some good shots, but I hit some awful shots, really," Carner said. "I had some 6- and 7-irons into the greens and just really hit awful shots. One went in the water. I was fighting it all the way."
---
Full-field scores from the U.S. Senior Women's Open
---
Carner's score impressed most everyone else. Her return to the game was enough for fans of the golden era Carner represents. At Chicago Golf Club in Wheaton, Ill., she walked 18 holes for the first time in more than a decade in competition. She made four birdies on the back nine after posting 43 on the front nine. She shot 1 under over the final five holes to shoot her age.
"It was good to get 1 under, but anyway . . ." Carner said.
Carner set the tone for a special day with her first tee shot.
"I wasn't as nervous as I thought I would be," Carner said. "I think over here listening to the great national anthem sort of inspired everybody, so I got up and hit a good one."
To set up a historic day for women's golf.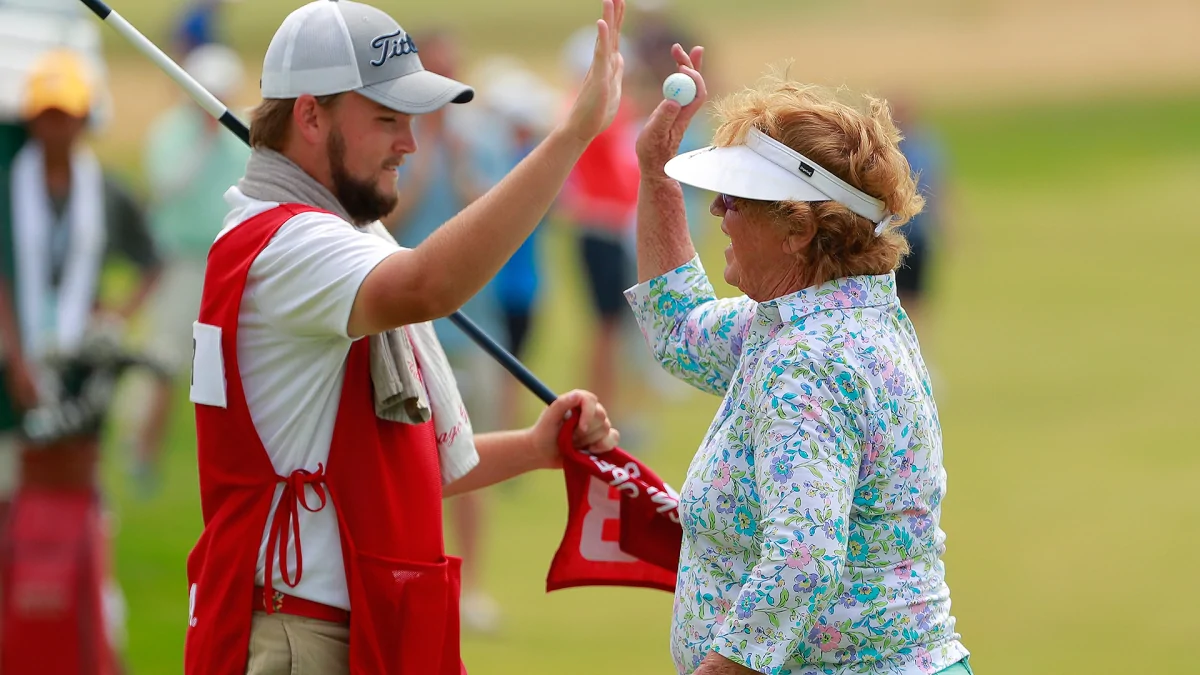 Source: Internet