AUGUSTA, Ga. – John Daly injured his right knee on Friday when a car travelling down Washington Road lost control and ran off the road, crashed through a line of temporary fencing and into his RV that was parked next to a restaurant.
Daly, who sells merchandise from his RV each year during the Masters, was standing in front of his RV with his fiancée, Anna Cladakis, when the accident occurred.
"It whaled into the front of the bus," Cladakis told GolfChannel.com. "John dove out of the way, he tweaked his knee."
---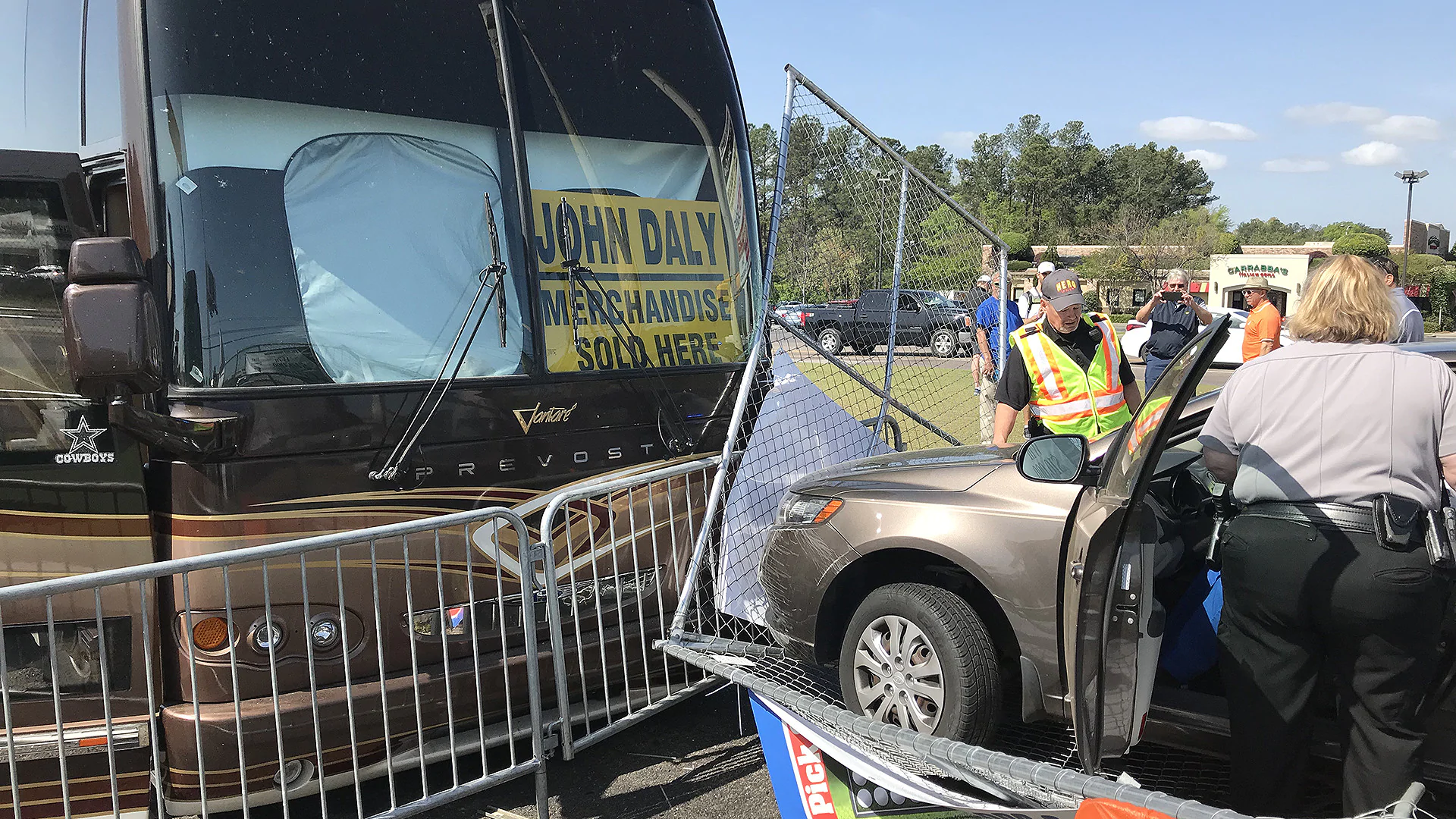 (Photo courtesy: Anna Cladakis)
Masters Tournament: Scores | Live blog | Full coverage
---
Cladakis said medics treated Daly's knee and the five-time PGA Tour winner planned to have an X-ray and MRI to assure there was no damage. He's scheduled to play next week's PGA Tour Champions Mitsubishi Electric Classic in Duluth, Ga.
"He's still playing," she said.
The accident occurred around 11 a.m. ET, when a women traveling westbound on Washington Road attempted to make a U-turn and lost control of her car.
"I can't believe no one got hit. This is the people-watching spot. She was going 40 mph," Cladakis said. "It happened so fast."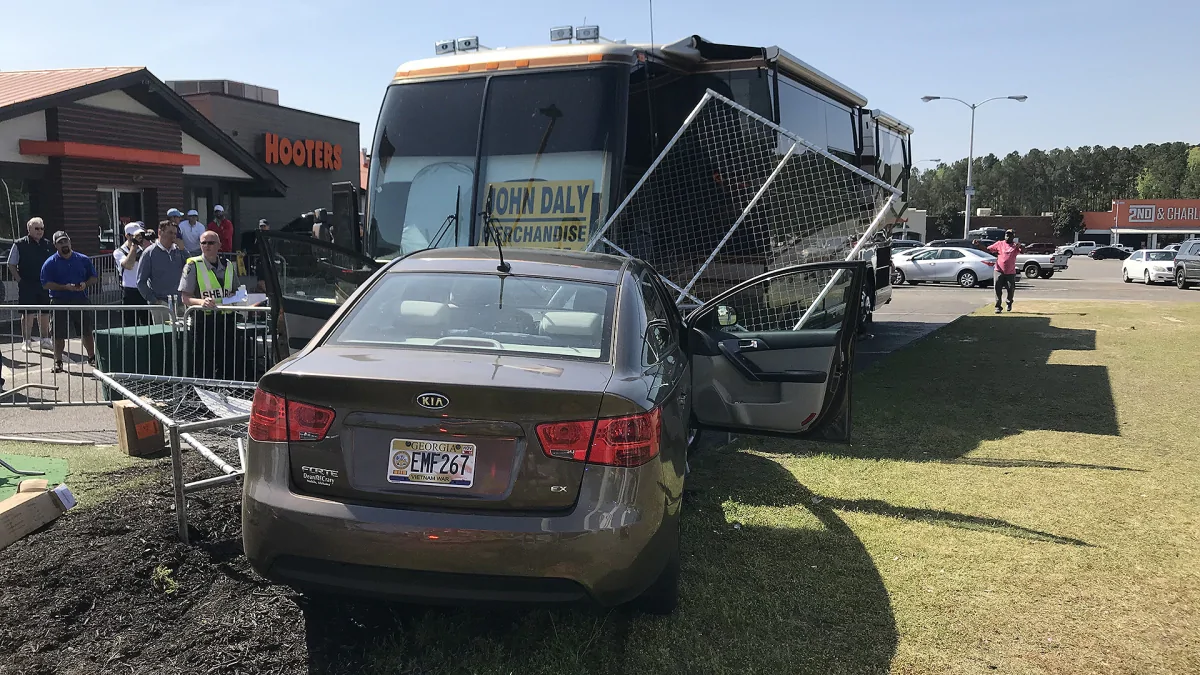 Source: Internet