PALM BEACH GARDENS, Fla. – Sam Burns won more than a spot at the Valspar Championship with his tie for seventh playing on a sponsor exemption at the Honda Classic this week.
He won the respect of Tiger Woods. He also got Woods to laugh walking down the first fairway.
"Man, it's crazy all these people came out to watch me today, isn't it?" Burns told Woods.
Burns, less than a year out of LSU, where he won the Jack Nicklaus Award the best collegiate player in the land, put up a 2-under-par 68 in Sunday's final round. That was two shots better than Woods, his playing competitor.
"He played beautifully," Woods said. "Top-10 is big for him because it gets him into Tampa, next official start, full-field event. He's trying to build momentum and build his exempt status. Today and this week was a big step for him."
---
Full-field scores from the Honda Classic
Honda Classic: Articles, photos and videos
---
Burns had never played with Woods before. He had never even met him until they shook hands on the first tee.
"I don't hardly remember hitting the first tee shot," Burns said. "I kind of blacked out."
Burns striped his first tee shot down the middle.
"I don't even remember feeling the club in my hands," he said. "It was like everything was numb. But, thank gosh, that was the first time I hit that fairway all week."
Burns birdied that first hole alongside Woods.
The larger thrill for Burns might have been walking down the first fairway side-by-side with Woods, engaging the star in a conversation.
"I kind of wanted to break the ice," Burns said. "That was kind of the plan."
Burns said Woods was encouraging.
"We just kind of talked small talk," Burns said. "I asked him a little bit how he likes to fish, spearfishing."
Burns, who is 13th on the Web.com Tour money list, is trying to play his way on to the PGA Tour. The top-10 earns him a spot at the Valspar Championship in two weeks.
Burns was asked shortly after finishing his round how many text messages were on his phone.
"Four-hundred and forty-eight," he said.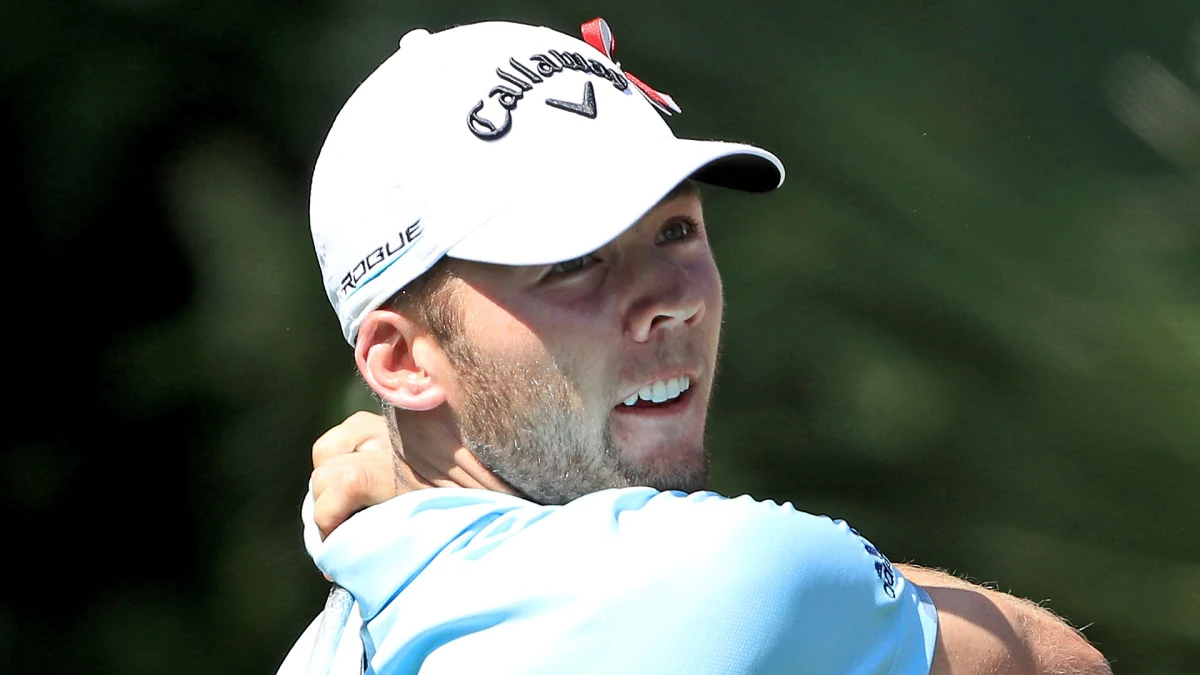 Source: Internet