MEXICO CITY – Phil Mickelson is a fan favorite wherever he plays, but this week at the WGC-Mexico Championship the crowds have embraced Lefty in some entirely new ways.
During Saturday's third round, a fan hoisted a sign of a man dressed in a yellow and red bumblebee costume with Mickelson's face.
"I think in a previous life I was a bumblebee and so I'm pulling it off better than most would, but that's probably not my best look," Mickelson smiled.
---
Full-field scores from the WGC-Mexico Championship
WGC-Mexico Championship: Articles, photos and videos
---
On Day 3, Mickelson gave the crowds at Chapultepec Golf Club plenty to cheer about, playing his first three holes in 2 under par and posting a bogey-free 65 to move into a tie for second place.
But then consistency is becoming something of a staple for Mickelson, who has finished inside the top 10 in his last three starts and has made just one bogey the last two days.
"Certainly in the early-2000s when I was playing some of my best I was doing that, but I'm finally starting to get it back," said Mickelson, who will begin the final round two strokes off the lead. "It's been a while since that happened but my game is back on plane, it's starting to feel easy, I'm not making mistakes – I'm not making too many big mistakes."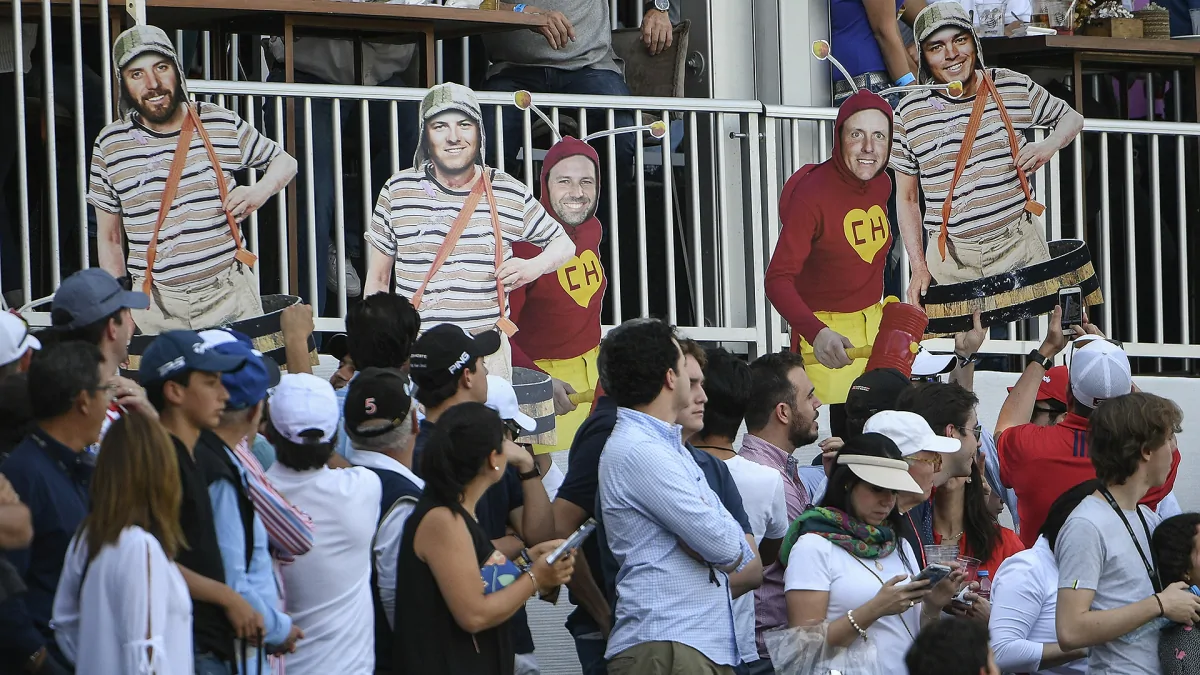 Source: Internet