AVONDALE, La. – Matt Kuchar and Bubba Watson are slapping each other in the face this week.
In celebration, not frustration.
"We want to be inspired to make more birdies," Watson said. "So we basically slap each other in the face and say, 'Come on! Do another one! Get another one!'"
"Everybody has something – some sort of handshake, a fist bump, a tap on the hiney," Kuchar said. "I figured this was a good opportunity for me to slap Bubba in the face. Everybody wants to do that, and I talked him into it."
---
Zurich Classic of New Orleans: Articles, photos and videos
---
They slapped each other silly Friday, carding a 5-under 67 in alternate shot to move into contention at the Zurich Classic. At 9-under 135, they're four shots back.
Kuchar and Watson were grouped for the first two rounds with Justin Rose and Henrik Stenson, who have been stalwarts and partners on the European Ryder Cup team.
The last time this group was together was in 2014, at Gleneagles, where the U.S. duo was 9 under through 15 and still lost, 3 and 2. After the Thursday fourballs, when they lost to Rose-Stenson, 65-68, "we felt the same thing," Watson said.
At least Friday they got the upper hand, slapping each other throughout their inward 32.
"At the end of the day, I want a bruise," Watson said. "That means we're doing really good."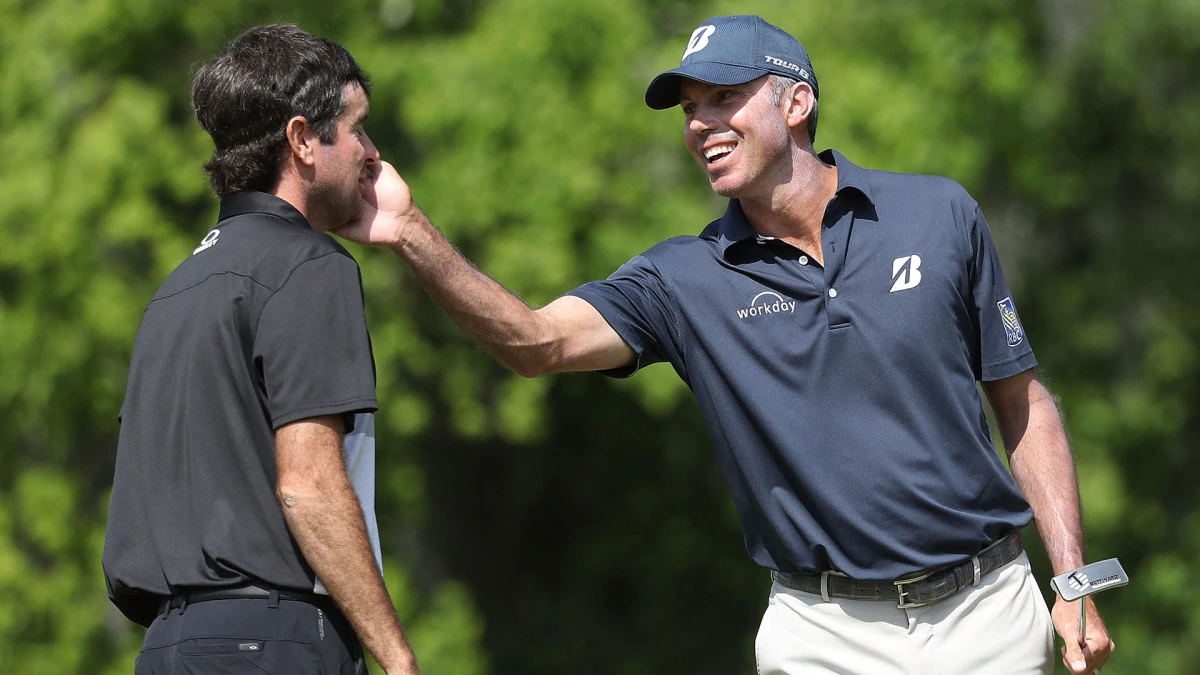 Source: Internet