The 2018 U.S. Open will certainly be remembered for Brooks Koepka's successful title defense.
But there's no doubt that it will also be remembered for Phil Mickelson's decision to hit a moving golf ball on Saturday, for the USGA's decision not to disqualify him, and for the governing body once again losing control of Shinnecock Hills over the weekend.
Speaking on "Live From the U.S. Open" on Sunday night, analyst Brandel Chamblee took the USGA and its leadership to task for more than just the inconsistent playing conditions this week.
His comments – edited and condensed for clarity – appear below:
"Something was amiss in a big, big way [at Shinnecock Hills]. I think the USGA has lost a lot of the trust of the golf world. They've done it for numerous reasons.
"On their watch, they missed COR – the rebound effect in drivers. They missed the rebound effect and the combination of the rebound effect [with] the ball. They missed it, on their watch. And now, the feeling is that they're crying foul, even though it was on their watch. And so, essentially, the equipment companies got it done, by [the USGA's] standards, legally.
"On their watch, there have been huge mistakes in major championships. … We well know this one (Shinnecock in 2018) – a colossal mistake all the way across the board. The golf course was bumpy the first day; they didn't quite get that right. It was awful the third day. And today, in a different kind of way, it was far too easy.
"And then there's penalties that they levy that make absolutely no sense, penalties that they don't levy – not disqualifying Phil Mickelson yesterday. …
"There seems to be no obvious leadership, you know, to me. No obvious leadership heading in the right direction."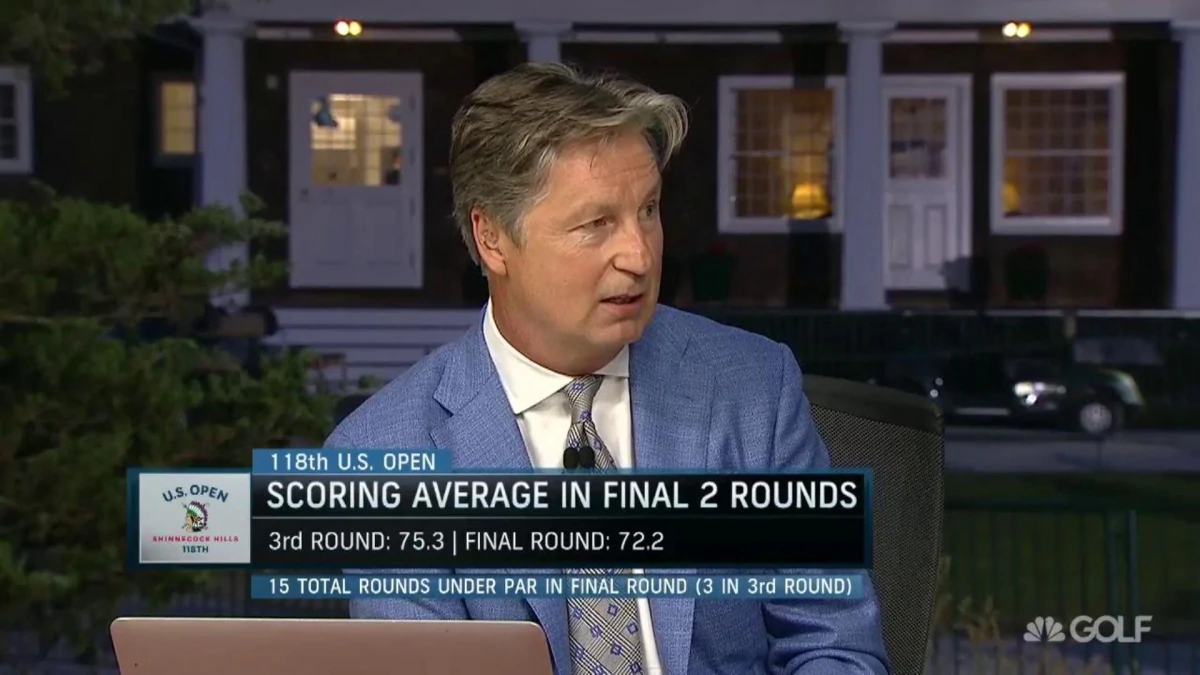 Source: Internet