HONOLULU – There was a time when the Sony Open would essentially kick off the PGA Tour season as the year's first full-field event, and many would compare it to the first day of school.
That has changed since the Tour went to a wraparound schedule, but for defending champion Justin Thomas, he's still feeling that season-opening sensation.
Thomas' normal caddie, Jimmy Johnson, was sidelined last week with plantar fasciitis in his right foot. Johnson was replaced on the weekend at the Sentry Tournament of Champions by his father, Mike, and this week Golf Channel analyst Jim "Bones" Mackay is taking over as caddie.
"It's really kind of a first day of school kind of thing, where these last two days we've tried to get comfortable with each other and he's tried to get an understanding of what I like and the shots I like to hit and things that I see before he kind of starts, not interjecting, but being able to make suggestions with confidence," Thomas said on Wednesday at the Sony Open.
---
Sony Open in Hawaii: Articles, photos and videos
---
Mackay caddied for Phil Mickelson until the duo split last year after 25 seasons together.
As far as who will caddie for Thomas until Johnson recovers, which should take about a month, the plan is still fluid, with Matt Killen, Thomas' putting coach, scheduled to caddie for him at the Waste Management Phoenix Open.
"Jimmy should hopefully have enough time to get better," Thomas said. "But at the same time, if he doesn't, he needs to take the time off, and I'll go from there. But as of now, that's the plan."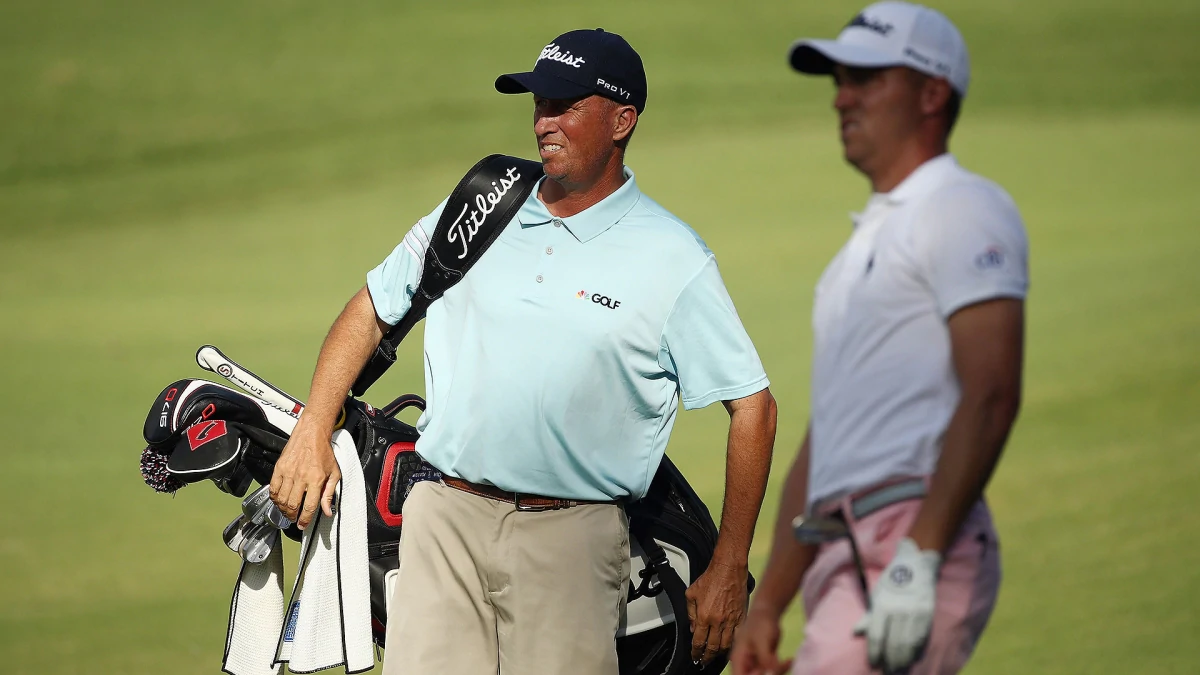 Source: Internet