ERIN, Wis. – While Phil Mickelson's status for the U.S. Open grows increasingly doubtful with each updated forecast, his caddie is still showing up for work on the off chance his boss makes his tee time.
Jim "Bones" Mackay scouted Erin Hills Tuesday, and he planned to walk the course again Wednesday while watching Jordan Spieth. Mackay knows that, given the optimistic weather forecast for the opening round, it's unlikely that Mickelson will receive the estimated four-hour delay that he needs to make it to the course from his daughter's graduation in California.
"I'm going to come to work and expect to do what I would do and go at 2:20 (p.m.)," Mackay said. "Obviously when we're mathematically eliminated, I'll probably call Southwest."
Mickelson has not missed a U.S. Open since 1993, but that streak appears in dire jeopardy. The Thursday forecast from the Weather Channel calls for only a 20 percent chance of rain with a slim chance of a "stray severe thunderstorm." Roberto Diaz is the current first alternate and would receive Mickelson's spot should he withdraw.
---
U.S. Open: Tee times | Full coverage
---
Mackay has been keeping an eye on the fluctuating forecast all week as he scouts the course, one that he described as "complicated" and one that Mickelson has never seen.
"I think it's kind of toying with you. It's 10 (percent), it's 60, it's 40, it's 20. I don't know what to expect," he said, referring to the forecast. "We'll see what happens. It'd be nice if it worked out for him."
Amanda Mickelson's graduation ceremony is scheduled to start at 10 a.m. PT, a little more than two hours before Mickelson is due on the first tee alongside Stewart Cink and Steve Stricker. Mackay expects that Mickelson will at least hop in a plane after the ceremony and start heading east, and at some point "he'll either turn around or he'll come all the way."
Erin Hills has received plenty of early-week rain, and more is expected in the coming days. But according to Mackay, Mickelson might need a different form of assistance if he is going to have a crack at the tournament that has most eluded him.
"Everyone's been real sweet out there, saying, 'We're praying for rain.' That's really sweet, but I think we might need lightning," he said. "If it's raining, these guys are going to go. We want everybody to be safe, but if there was a lightning bolt or two around 1:30 tomorrow, that wouldn't be the worst thing for us."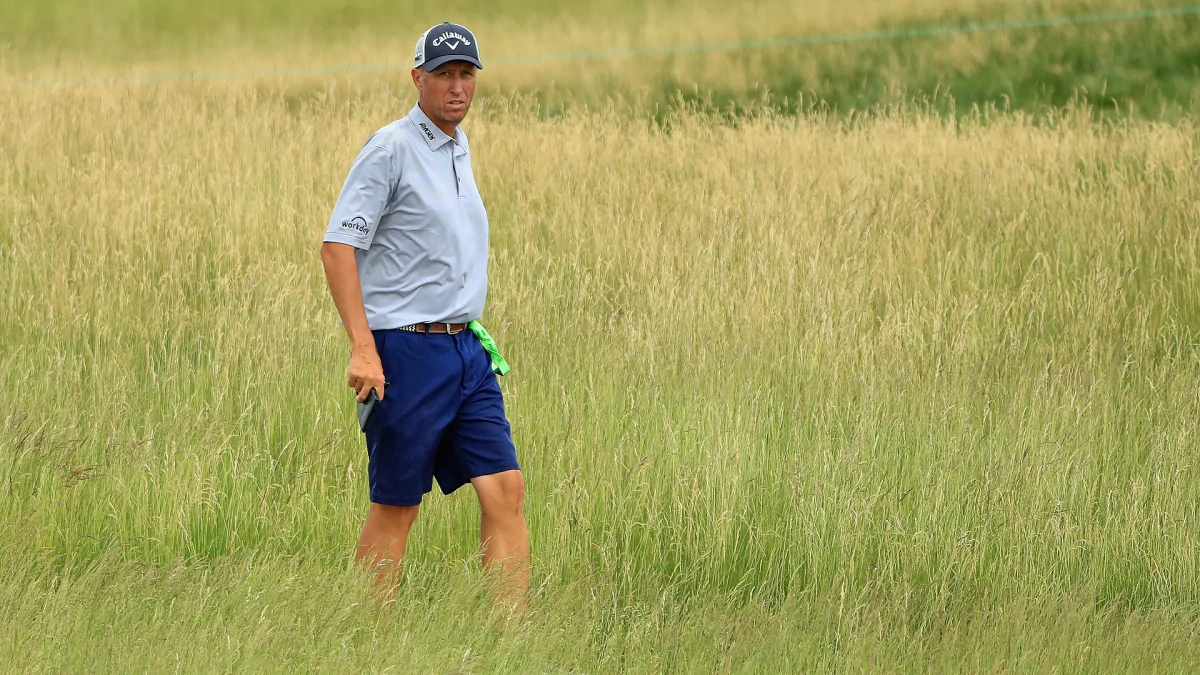 Source: Internet