Jim Mackay needed to make some tough calls while on Phil Mickelson's bag for 25 years. But even Bones was blown away by the role that caddie Michael Greller played during the most critical moment at this year's Open Championship.
With Jordan Spieth miles right of the 13th fairway, and facing a third shot from the driving range, there was a disagreement in yardage between player and caddie. Spieth thought he needed 3-wood and a 270-yard shot.
"Buddy," Greller told him, "you're 230 to the front."
Spieth caught his 3-iron a little fat, but he still cleared the gorse bushes on the right side and stayed short of a greenside pot bunker. He got up-and-down for bogey, kick-starting his sprint to this clubhouse.
"You could make the argument that was the most critical yardage ever given to a player in the history of golf," Mackay, who now works as an on-course reporter for NBC Sports, said Tuesday on "Morning Drive".
"Jordan is off the grid there, and Michael, once they found the ball, had to go to the top of the dune, he's got to eyeball it back to the ball, he's got to eyeball it toward the green, add it up, and give it to his man with hopefully the right line. If he gets that wrong, and the ball goes into a bunker or into a gorse bush, they are in a lot of trouble.
"What Michael did there, in his little piece, because obviously he's not hitting the shot, is one of the most amazing things a caddie has ever done."
On Sunday night, Spieth applauded Greller for giving him the proper yardage.
"If you asked me who has the better yardage, myself or Michael in a lot of situations when we're on a crazy angle, I'd pick myself," he said. "But on that one he seemed very confident. He was very adamant about what club to hit, and it gave me the confidence to hit it, because sometimes when that happens I'll still go with what I think. But he was right on."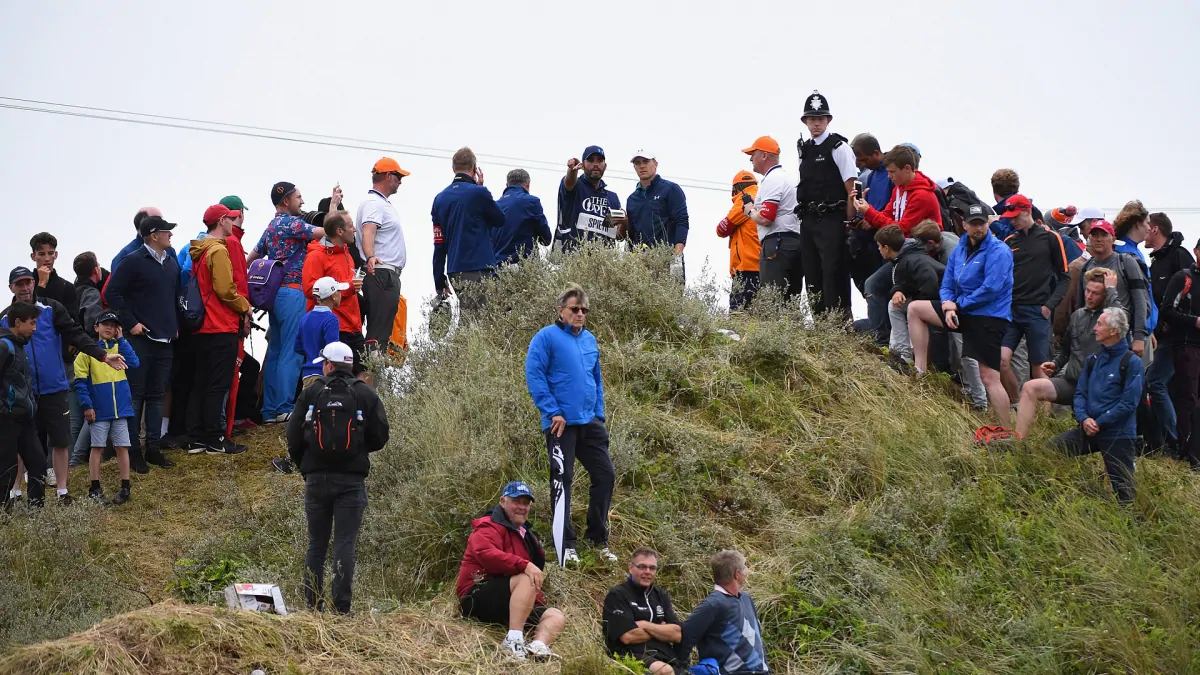 Source: Internet