Golf fans everywhere knew Jim "Bones" Mackay would bring a unique perspective to Golf Channel's television broadcast when he signed on after splitting with Phil Mickelson after 25 years on the bag.
And he delivered on his first day during Round 1 of The Open at Royal Birkdale.
Following Bubba Watson down the back nine, "Bones" told a fantastic story about the time a college-aged Watson took on Mickelson in the late '90s, long before the two had ever donned a green jacket.
Gather around, it's story time with Jim 'Bones' Mackay.

Sound onpic.twitter.com/njFzio1R4c

— Golf Channel (@GolfChannel) July 20, 2017
In town visiting his caddie in Athens, Ga., Mickelson ran into Watson and the rest of the University of Georgia golf team. Watson apparently challenged Mickelson, a budding PGA Tour superstar at the time, to a match. The stakes? A few bucks for Watson if he won, but if he lost, Bubba offered to go to the airport and clean Lefty's private airplane.
Long story short … Mickelson's plane is owed a good wash, with interest.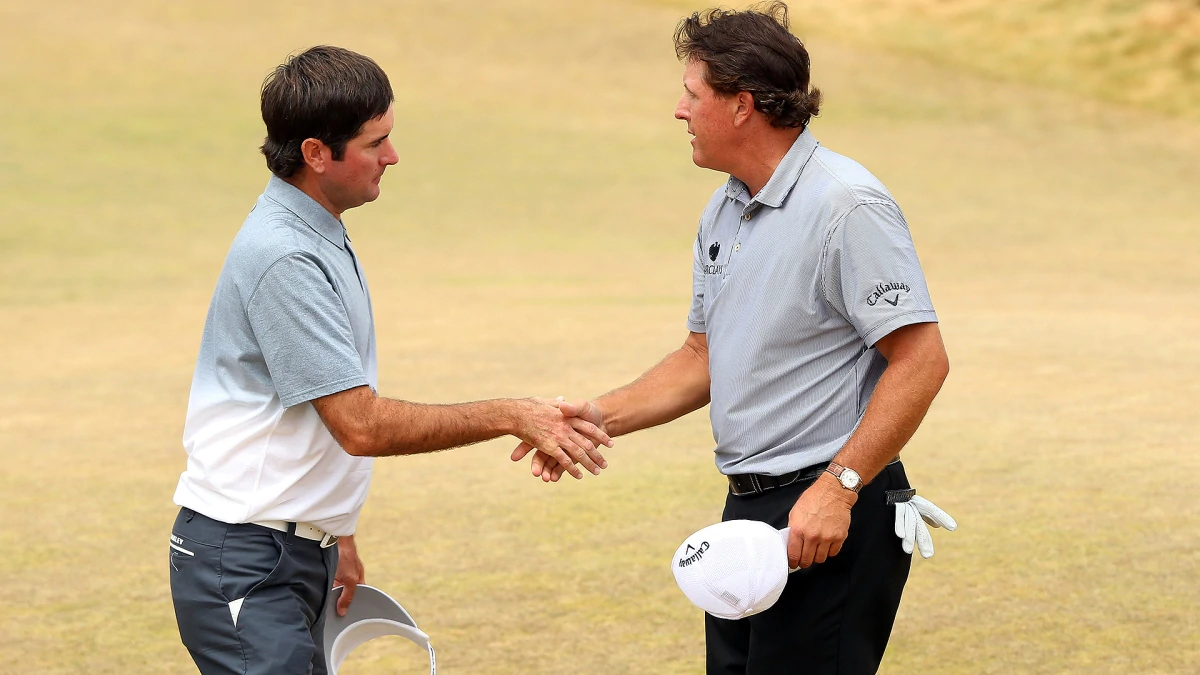 Source: Internet