NEWTOWN SQUARE, Pa. – Justin Rose lipped out a birdie attempt on the 18th green Saturday, but his par was nonetheless good enough to earn him the solo 54-hole lead.
And maybe even the BMW Championship.
Tee times for the final round at Aronimink are scheduled to begin at 7 a.m. ET Sunday morning, as the Tour makes every effort to finish this event on time – or really to finish at all.
Possible scenarios abound at Aronimink, as everything from a Tuesday finish to a 54-hole, weather-shortened event seems in play.
"It was definitely in the back of your mind," Rose said, when asked about the possibility that the tournament may not resume. "You could start to feel the weather coming in and getting darker. Kind of had the feel there's some big weather coming. …
"Absolutely I was trying to make the putt on 18 to make sure I was ahead of the field."
Rose is ahead by one over Xander Schauffele and Rory McIlroy.
McIlroy has turned in rounds of 62-69-63 this week. While Rose laughed that he would be plenty happy with a "two-day washout," McIlroy is itching to get one last crack at a soaking-wet Aronimink, and he doesn't seem to care how long he has to wait.
"You know, maybe that chance won't happen until Monday if it goes to that and the good thing is we don't have a tournament next week," he said. "If it is pushed into Monday or even into Tuesday, we have the time. Hopefully the guys that make the decisions make the right one and we can play a full tournament."
---
Projected FedExCup standings
Full-field scores from BMW Championship
---
Aronimink took on 2 ½ inches of rain from Friday night into Saturday morning, prompting a 3 ½ hour delay to the third round as officials worked to drain the course.
The PGA Tour's on-site meteorologist Joe Halvorson laid out some best-case and worst-case scenarios on Saturday night for what Sunday might look like. The best case, per Halvorson, is that the heaviest rainfalls hold off until the afternoon, allowing the Tour enough time to squeeze in a finish. But the worst case would see rains dumping as much of a tenth of an inch per hour by 6 a.m. and steadily increasing throughout the day.
As for Monday, Halvorson said there will likely be a window in the morning for the Tour to avoid more wet weather in the afternoon. But with the golf course already soaked, it's fair to wonder just how Aronimink would look and play after another full day of rain.
"I'm not sure how much more water the course can take, to be quite frank," Schauffele offered. "So we'll see. Hopefully, Mother Nature doesn't screw us."
After a Saturday 66 that has him five back, Tiger Woods smiled and stopped to think when asked about the possibility of a 54-hole event.
"I don't think they would do that, you know, given the fact that we have an off-week," he answered. "It will be curious. I think if we do play, the problem might be ball in hand everywhere through the entire way – through the green. That would be different. I think I've only done that once in my career. It will be interesting if we even get a chance to play."
Woods' idea to play lift, clean and place even in the rough prompted a laugh from Schauffele.
"Yeah … seriously though," he responded.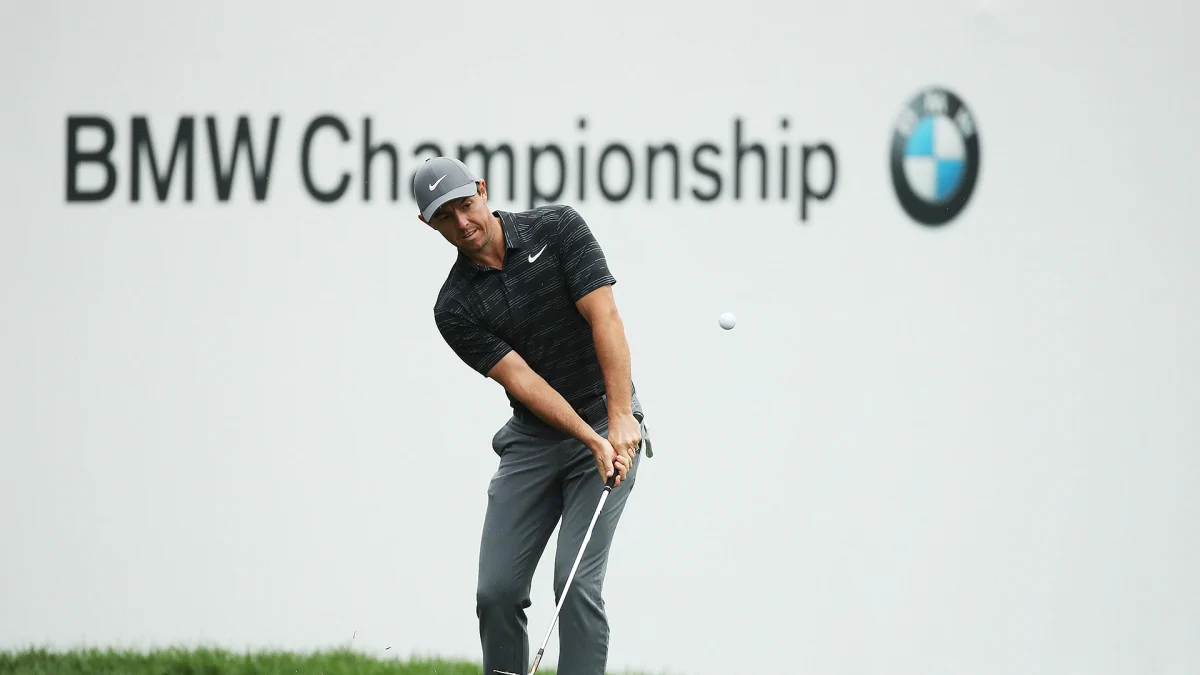 Source: Internet