The 7 Best Golf Drivers of 2019 – These drivers will help you perfect your golf game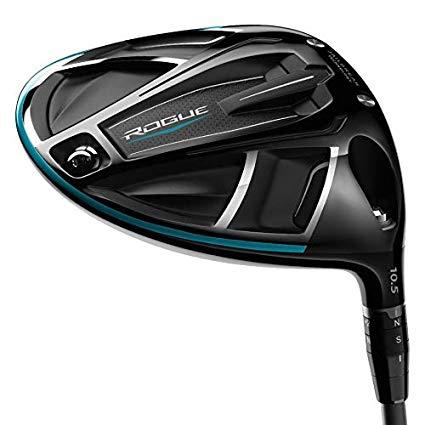 Best Golf Drivers of 2019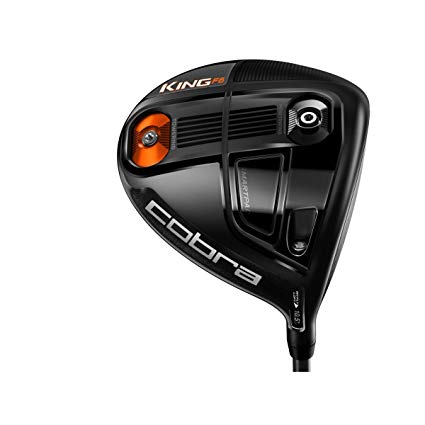 Best Long Distance Driver: Cobra Men's KING F6 Driver
Get the most distance out of your drives with Cobra's KING F6. The dual position 'front-to-back' CG weight system allows you to dial in your ideal launch and spin conditions. Flip the 10-gram weight to the back of the club to drive higher and get more roll or leave it in the front for a flat, low-spin ball flight. Additionally, eight adjustable loft settings allow you to further manage trajectory for any swing. Completing the package is Cobra's new, forged 8-1-1 Titanium E9 Face, a variable thickness structure that is light, thin and provides one of the largest sweet spots in the tee box.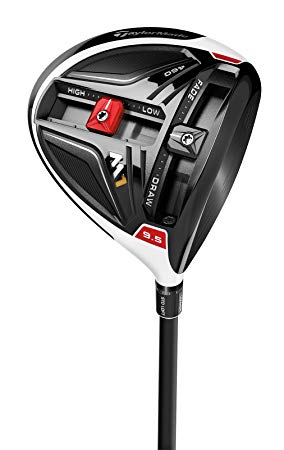 Best Pro-Level Driver: TaylorMade Men's M1 460cc Driver
The M in TaylorMade's latest driver stands for multi-material, and the company says their proprietary seven-layer carbon composite allows recreational golfers to benefit from the same tech pros get out of professional fitting. That composite makes the crown of the club thin, light and ultra-strong. TaylorMade loads the weight to the sole, lowering the center of gravity for a more efficient power transfer. Translation: M1 adds ball speed to your drivers. The club allows for 25 grams of multi-directional adjustability, so you can dial launch conditions in to fit your swing. The M1 adds the new T-Track System: Up front one 15-gram weight can control draw and fade and in back one 10-gram weight adjusts for high, medium or low launch.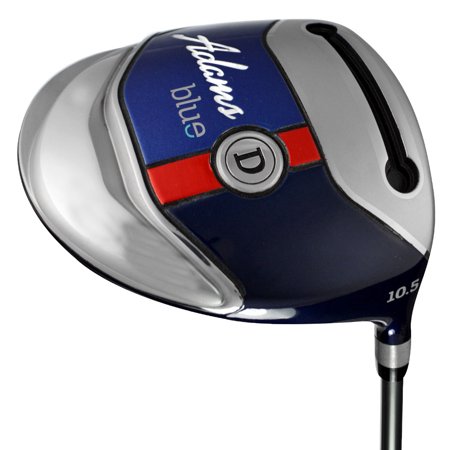 Best Bang-For-Your-Buck Driver: Adams Golf Men's Blue Driver
Want to maximize distance for your hard-earned buck? Right now you can pick up the Adams Golf Blue Driver for less than a Benjamin. You won't find any adjustable weights, and it doesn't have an adjustable hosel. But for budget golfers, Blue brings Adams Golf pedigree, an all-titanium head, and a sweet spot the size of a grapefruit. Trying to fix a slice or fade in your swing? This baby is draw biased, meaning the center of gravity is shifted toward the heel to keep the launch angle low and the ball on a draw flight path. Meanwhile, a new Velocity Slot on the sole of the club helps duffers maintain ball speed on miss-hits. Need even more ball speed? Adams adds a 55 gram Aldila Slimtech graphite shaft that is .03 inches narrower than standard shafts for more speed in the air and pow at impact.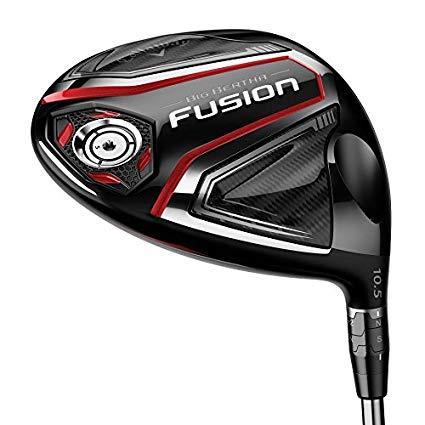 Best Forgiving Driver: Callaway Big Bertha Fusion Driver
Looking for forgiveness on miss-hits? If you're not getting that center strike with every swing, think about adding Callaway's Big Bertha Fusion Driver to the bag, so that you can stay on the fairway. The key is Callaway's new triaxial carbon in the crown and sole. This strong, lightweight composite shaves weight where you don't need it, allowing engineers to add weight to the back and perimeter of the club for maximum forgiveness. Completing the package, Callaway's Speed Step crown technology improves aerodynamics for less drag and higher club head speeds.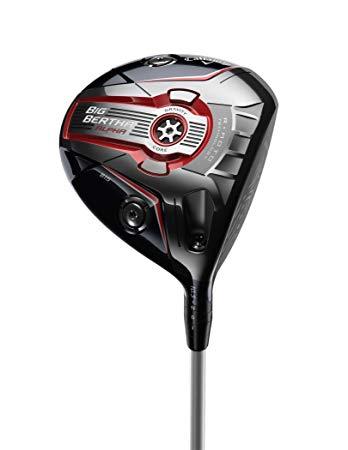 Runner-Up, Best Forgiving Driver: Callaway Rogue Driver
An improvement on Callaway's Epic driver, the Rogue includes some new technological advancements that make this their most forgiving driver yet. For starters, the Rogue has a deep head shape with a wider surface area on the face, creating significantly more room for error on off-center hits. The whole thing is made from a triaxial carbon composite that makes the club extremely light and strong, allowing for carefully-engineered weight distribution around the perimeter of the head. This means higher MOI and better stability so you can swing with confidence and preserve the direction of the hit. And speaking of engineering, Callaway has a well-known collaborative history with Boeing that's especially evident in the Rogue's design. Some tweaks to the geometry of the leading edge – combined with Callaway's existing Jailbreak Technology – create incredible head speed. The end result: faster swings and straighter shots, two huge boons to your driving.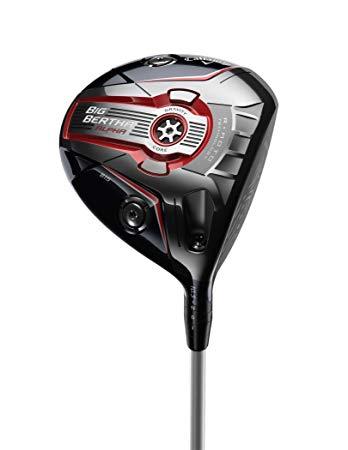 Best Adjustable Driver: Callaway Men's Big Bertha Alpha 815 Driver
Phil "Lefty" Mickelson has defined the left-handed swing on the PGA Tour for more than two decades, so why not swing with the tech he puts in his bag? Lefty was involved in the design of the Callaway's Big Bertha Alpha 815, and it's one of the most adjustable drivers on the market. Callaway has bottomed out the center of gravity in the club, so adjust the Gravity Core weight all the way down to reduce spin or raise it for increased air time and more spin. The club also features a fully adjustable hosel, so you can optimize launch conditions – increase loft by two degrees to get it up fast or dial it down a full one degree when you need to keep it low. With all that weight moved lower, the face is light as ever, leading to higher ball speeds at impact.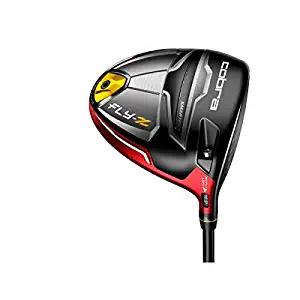 Best Game Improvement Driver: Cobra Men's Fly Z Driver
There's a whole segment of the golf club market dubbed "Game Improvement," but very few clubs will lower your score. Enter the Cobra Fly Z Driver, which moves weight backwards to drive your ball farther. The center of gravity in this innovative driver is lower and farther back than any club out there. The results, per the company, is their longest driver to date. Best of all, you don't have to be a robot to add distance with the Fly Z Driver, because the low, deep center of gravity forgives off-center hits, and an all-new Forged E9 Zone Face makes for a sweet spot the size of a grapefruit.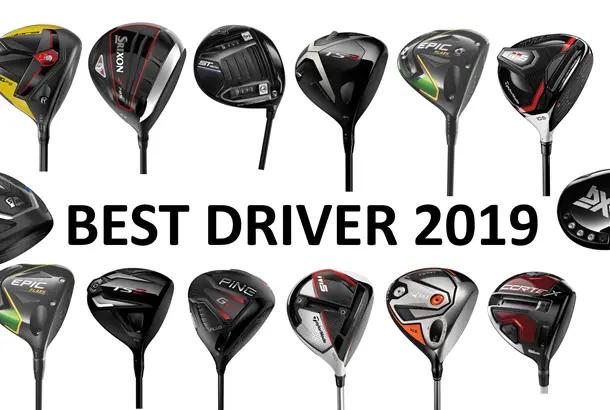 What to Look for in a Golf Driver
ADJUSTABLE COMPONENTS OR STANDARD
Unlike traditional clubs, adjustable clubs let you dial down the weight to reduce spin or increase it for more air time—and along with it—more spin. Some clubs go a step further by letting golfers adjust the hosel, too. Figure out what fits your style of play the best.
MATERIAL
What the club is made out of can really affect your game. Lightweight composites and alloys are replacing heavier traditional materials to help improve golfers' games. So pay attention to what your choice of club is made out of and decide how the weight might affect your play.
FORGIVENESS
When you're on the course, there's likely going to be a bad shot or two (it's the nature of the game, after all). Modern clubs do wonders for forgiveness, meaning they help minimize the results of a bad shot—but, of course, whether you want that help is up to you.
Source: tripsavvy.com