SOUTHPORT, England – Weather Monday at Royal Birkdale is picture perfect with temperatures hovering in the mid-60s and winds blowing out of the east from 5-10 miles per hour.
But it's forecast to become progressively worse over the next few days.
The Open weather report says Tuesday will be cloudier than Monday, with more clouds thickening later in the day, leading to an increased chance of heavy rain overnight. Temperatures during the day are expected to reach the mid-70s.
---
The Open: Full-field tee times | Full coverage
---
Wednesday's report reads: "Cloudy overnight and to start the morning with a spell of heavy rain likely (60 percent chance); Variable amounts of clouds for the remainder of the day with some brighter periods but also a risk (40 percent) of heavy showers. Heavy showers during the afternoon and evening also bring a risk of thunderstorms; lightning at the course is currently considered a 10 percent risk during this period."
The first round of The Open should be more pleasant on Thursday as conditions are expected to be "fresher" than the previous day. Overnight rain should clear and sunny spells should occur for most of the day. The temperatures will reach the mid-60s and winds could gust up to 20 miles per hour.
Beyond Thursday, the tournament weather report says "details remain uncertain for this period."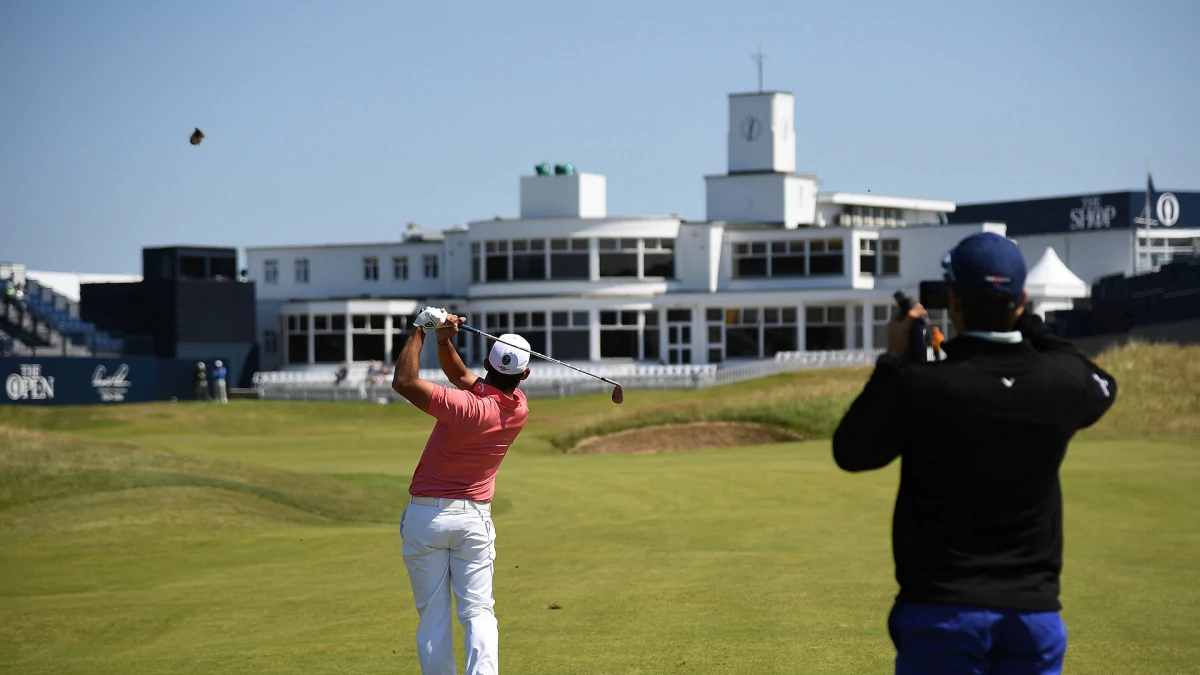 Source: Internet