There were times after his fall in Honolulu on Jan. 12 when Cory Gilmer didn't look like he would survive.
But over the past few days, Blayne Barber has been communicating with his caddie and former Auburn teammate via FaceTime.
"He's awake and aware," Barber told me Tuesday. "He's made a lot of good progress."
Gilmer collapsed after dinner following the second round of the Sony Open and was admitted to a neurological intensive care unit at The Queen's Medical Center, where was listed in critical condition. Gilmer was eventually put in a four-week-long medically induced coma, with swelling on his brain.
According to Barber, Gilmer has been doing communicative therapy the last couple weeks and said a few words for the first time on Monday. He is now scheduled to return home to Nashville before the weekend after spending a total six weeks in the hospital. Although rehab could last up to a year, there is hope that Gilmer could one day return to caddying again.
"I don't know the timeline for that," Barber said. "But he's doing a lot better."
Barber doesn't know the long-term prognosis but does know memory recollection and the ability to communicate are good signs early on. When they were on FaceTime, Gilmer gave Barber and thumbs up and waved to Barber's wife, Morgan.
"Small steps are good steps," Barber said.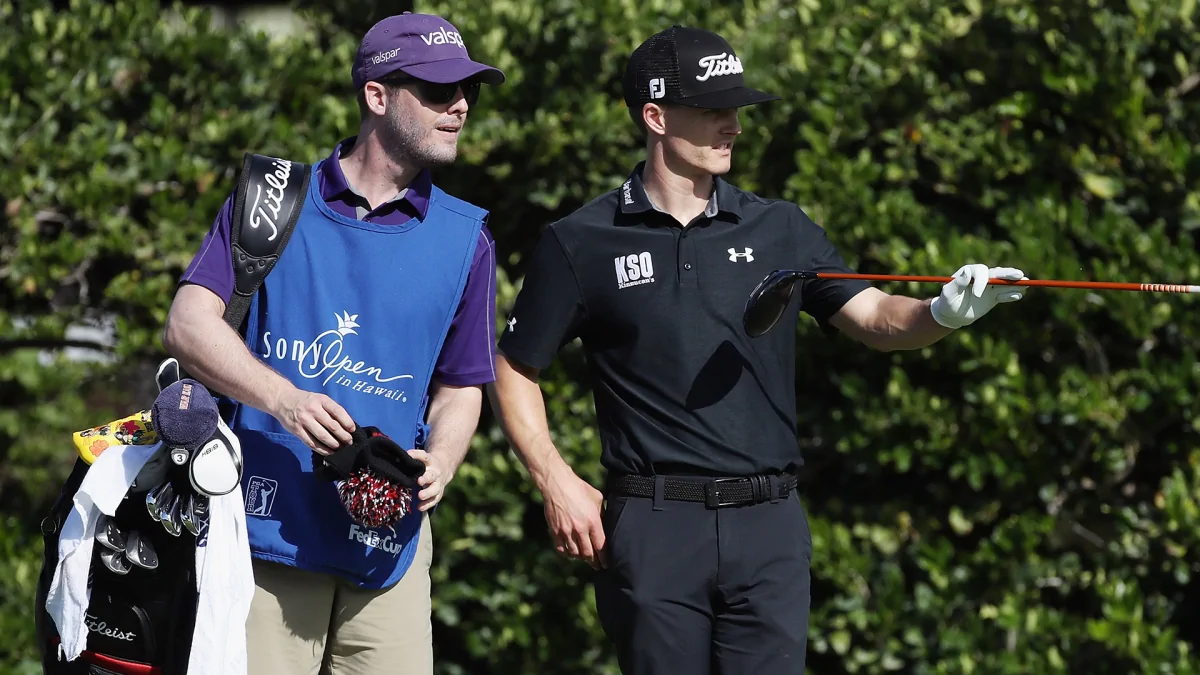 Source: Internet