There's a new world No. 1, and a fresh crop of young guns eager to make their mark on the PGA Tour in 2019. But according to Paul Azinger, the player with the highest ceiling is still the same as it was when he was walking inside the ropes.
Azinger was named Monday as lead golf analyst for NBC Sports, and on "Morning Drive" he was asked which player is the best when all are playing their best. The former PGA champion pondered new world No. 1 Brooks Koepka and former No. 1 Dustin Johnson, but he came back around to a familiar answer: Tiger Woods.
"I just can't see anybody beating Tiger when Tiger's at his best. I just can't see it," Azinger said. "He's not his best yet, but he's almost his best. And when Tiger's his best, there's more that comes with Tiger than just the score he shoots. That crowd comes with Tiger, and it's a whole 'nother dynamic when Tiger's at his best. And I'm just going to have to say that when Tiger's at his best, he's still the best."
Woods, 42, started this year ranked No. 656 in the world but had a resurgent season that included a pair of near-misses at The Open and PGA Championship and culminated with his win at the Tour Championship that ended a five-year victory drought. For Azinger, the question now becomes how he can follow up a breakthrough campaign as he looks to contend consistently against players from a younger generation.
"That's why we watch, to see if he can maintain that. To see what he's capable of," Azinger said. "Now longevity becomes the issue for Tiger Woods. In seven or eight years, he's going to be 50 years old. That goes fast. I'm telling you, that goes really fast."
When Woods returns to action, he'll do so with a focus on the upcoming Masters as he looks to capture the 15th major title that has eluded him for more than a decade. With bombers like Koepka and Johnson currently reigning on the PGA Tour, Azinger believes the key for Woods will be remaining accurate while relying on the world-class iron play that has been a strength throughout his career.
"I think he's going to have to recognize that he's not the beast out there when it comes to smacking that ball off the tee. But I'd like to see him try to hit a couple more fairways periodically. That'd be nice," he said. "If he can drive that ball in the fairway, with that putter, we've seen what his putter is capable of. The sky's the limit, boys."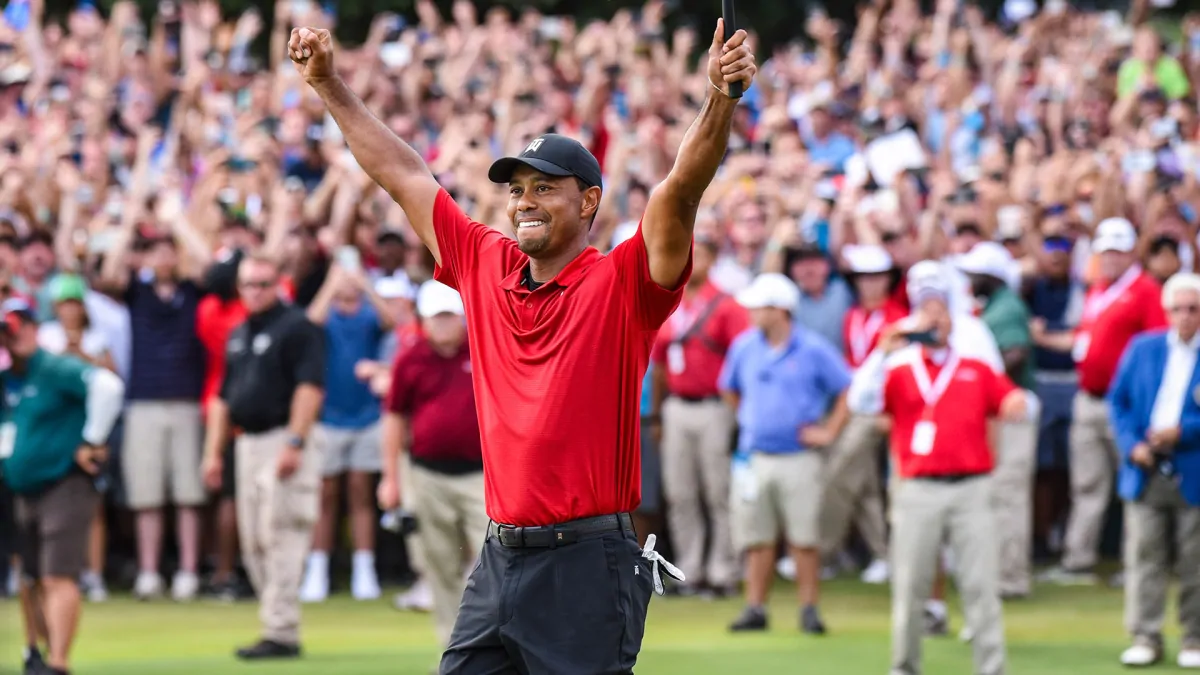 Source: Internet