SOUTHAMPTON, N.Y. – After three of the biggest names in golf nearly got swept away by a stiff breeze during the opening round of the U.S. Open, only Phil Mickelson managed to bounce back and earn a weekend tee time.
Mickelson was part of a marquee grouping that included fellow major champions Rory McIlroy and Jordan Spieth, and the three combined to shoot 25 over amid blustery conditions Thursday morning. Mickelson did plenty of damage on his own ball, shooting a 7-over 77, and after a pair of early bogeys in the first three holes of his second round he appeared headed for the exits at 9 over.
But Mickelson steadied the ship from there, making three birdies and no bogeys over his final 15 holes. It added up to a 1-under 69, and at 6 over Lefty made the cut with two shots to spare. Spieth bogeyed his last two holes to miss by a shot at 9 over, while McIlroy finished at 10 over despite a 10-shot turnaround.
Mickelson hit 13 of 14 fairways for the second straight day, and he has yet to make worse than bogey on any hole. He explained that his solid tee-to-green play helped keep his spirits high after nearly shooting himself out of the tournament before lunchtime on Thursday.
---
U.S. Open: Scores | Live blog | Full coverage
---
"I wasn't disappointed with how I played. I drove it great. I didn't putt well, didn't chip well," Mickelson said. "I'm having trouble getting the ball close around the greens. I'm having trouble getting the ball to the hole, is what I'm having trouble doing. I can't get it to release up the hill, and then once it gets to the pin it goes away. So I don't want to go past, and I'm leaving everything short. Same with putting."
Mickelson will start the third round 10 shots behind Dustin Johnson, who is four shots clear of the field and the only player under par. While it's a steep hill to climb in order to contend for the only major title that has thus far eluded him, Mickelson recalled for inspiration the 1995 U.S. Open when Neal Lancaster made a Saturday charge with a front-nine 29.
"I think there's a 4, 5, 6 under par round there," Mickelson said. "If I can shoot that, or anybody who just made the cut, I think there's potential. You just never know in this tournament. The wind picks up, it could move them into contention for Sunday."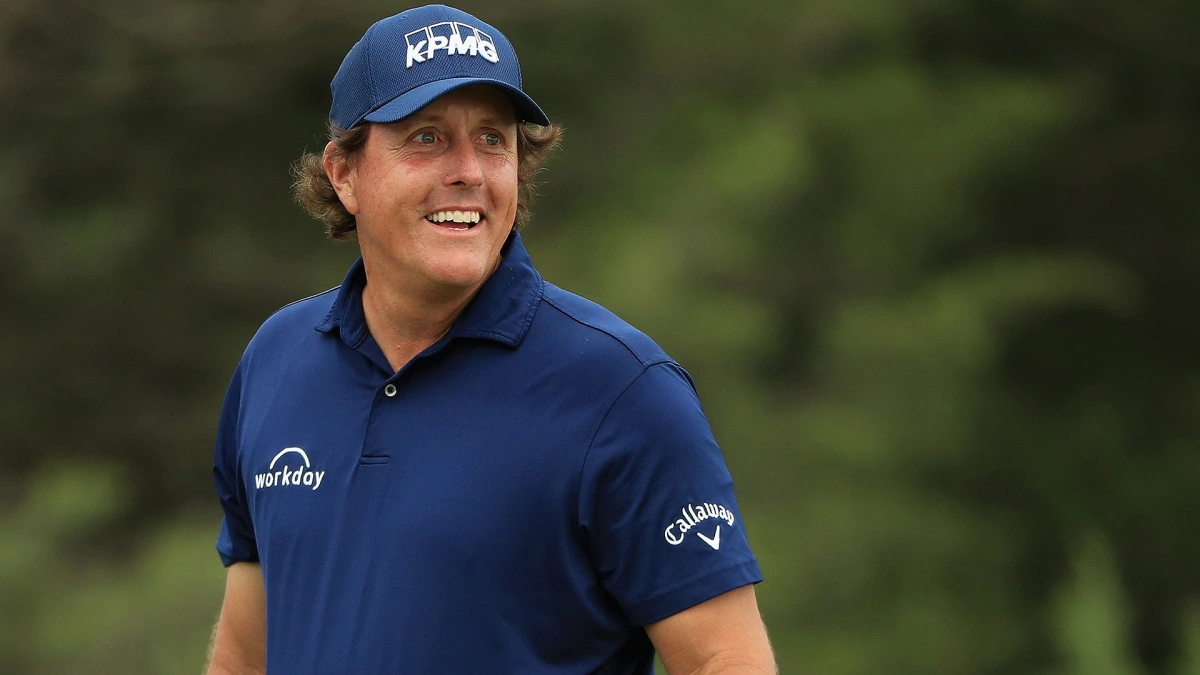 Source: Internet