Jennifer Kupcho moved into position to make history Sunday at the Marathon Classic.
With a 5-under-par 66 Saturday, Kupcho is making a run at becoming just the sixth different amateur to win an LPGA title since the women's tour was formed in 1950.
Kupcho, 21, won some hearts beyond Wake Forest University taking the NCAA individual title as a junior two months ago, showing resilience and toughness a year after she squandered a four-shot lead over the final five holes in the final round of that championship.
A 66 on Saturday at Highland Meadows leaves Kupcho just three shots behind the leader, Brooke Henderson. Kupcho said memories of winning the NCAA title embolden her. That victory earned her an exemption into the field this week.
"It's helped a lot, just because it gave me that confidence that I can do it at that level," Kupcho said. "Now I can come to this level and do the same thing. It just gave me a lot of confidence with my game and how well I've been playing."
Lydia Ko is the last amateur to win an LPGA title. She did it twice, winning the Canadian Pacific Women's Open as a 15-year-old in 2012 and as a 16-year-old the following year.
---
Full-field scores from the Marathon Classic
---
Here are all five amateurs to win LPGA titles:
1950 – Polly Riley, Tampa Open.
1951 – Pat O'Sullivan, Titleholders Championship.
1967 – Catherine Lacoste, U.S. Women's Open.
1969 – JoAnne Carner, Burdine's Invitational.
2012 – Lydia Ko, Canadian Pacific Women's Open.
2013 – Lydia Ko, Canadian Pacific Women's Open.
If Kupcho wins Sunday, she will have the option of shedding her amateur status to accept the first-place check ($240,000) and claim LPGA membership for the remainder of this year and also next year. Or, she can remain an amateur and defer LPGA membership until next year.
"I'm trying not to think about that, just go play my own game," Kupcho said. "I'll come to that decision when I need to, if I need to."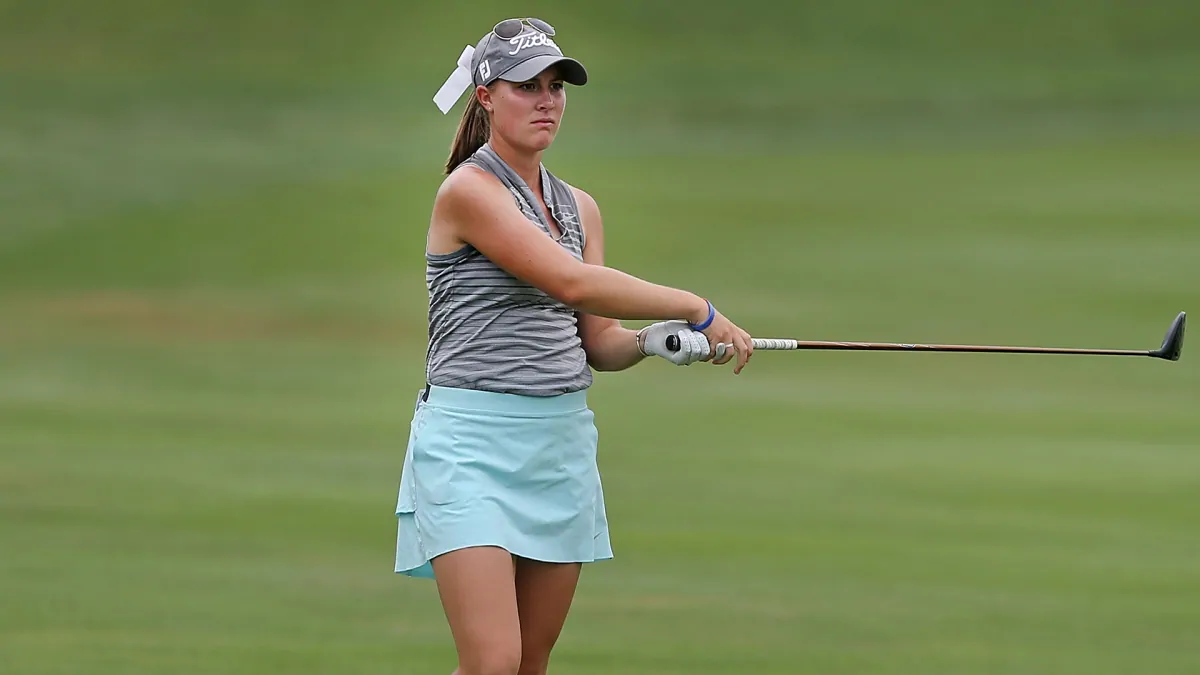 Source: Internet