NASSAU, Bahamas – Tiger Woods may have been the first to succumb to what have become increasingly difficult chipping conditions at the Hero World Challenge, but he wasn't the last.
Woods gunned his chip at the par-3 second hole over the green and finished with a bogey. At the third, Woods' third shot from just left of the green came up short and rolled back into a collection area. He repeated the attempt with the same result before finally putting onto the green en route to double bogey-7.
"The greens are built up, and a lot of times you're on these swales and we never play this golf course with the green speeds like this," explained Woods, who finished with an even-par 72.
"So generally you can flight the ball down, you can keep it where it's manageable. Right now, with as dry as it is and as fast as they are, trying to get the ball up, you expose the bounce and that makes things a little bit more interesting."
But Woods wasn't alone in his chipping issues. On the second hole, Dustin Johnson had a similar encounter, failing to get two chips onto the green on his way to a triple bogey-6.
"It's not just that it's tight, but you've got it into the grain sometimes when you're in these swales. When you get a good lie, you can kind of feel, 'Oh, I've got a little bit of down grain,' then you know you can play one shot; and if it's not, you might have to do another one," said Henrik Stenson, who is tied for the lead with Tony Finau and Jon Rahm at 13 under. "I used the 5-wood a couple of times this week to run it up."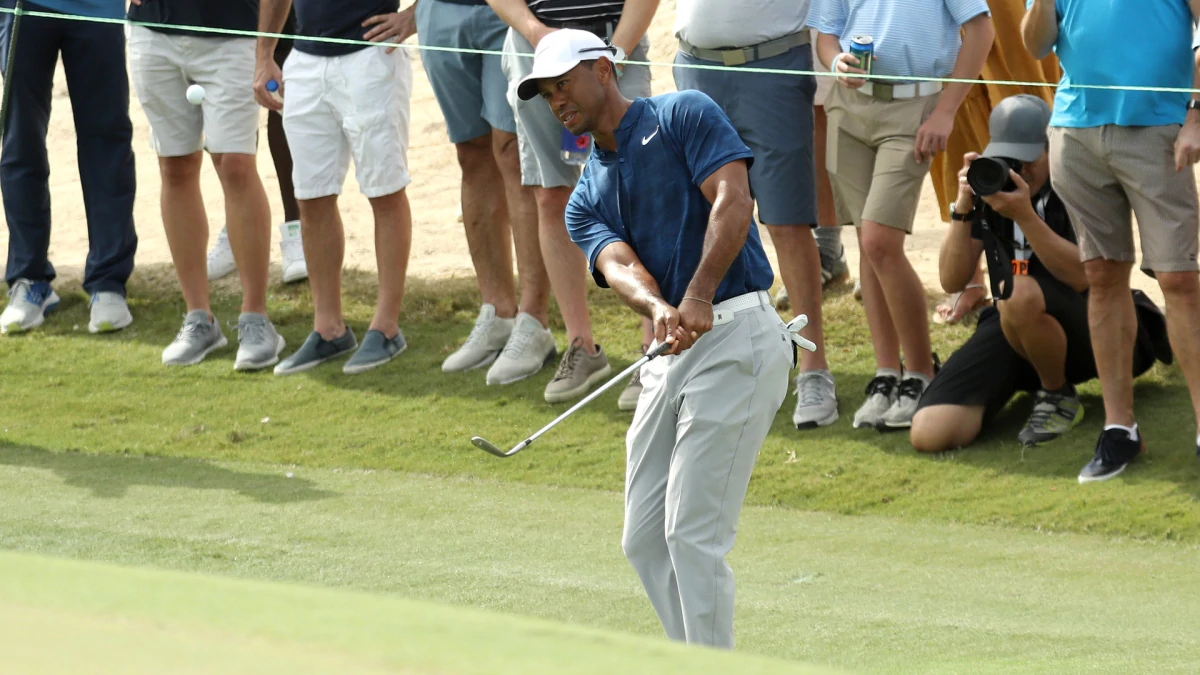 Source: Internet