Lexi Thompson looked at ease, smiling and laughing in a solid start in her return to the tour Thursday at the Indy Women in Tech Championship, where she felt the benefit of her month-long break.
"It was very relaxing out there," Thompson said. "I felt very comfortable where my game was at. I just tried to go out and let my game show and not put too much pressure on myself."
Thompson, 23, the defending champ, opened with a 4-under-par 68, four shots behind Angel Yin, the early leader. Thompson skipped the Ricoh Women's British Open two weeks ago to take a "mental break" and address emotional struggles that built up through last year's highs and lows.
In a news conference Wednesday, Thompson was candid sharing the challenges she has faced as a prodigy who has poured so much of herself into the game, and how she has recently sought the help of therapists in building a life that isn't all about golf.
---
Full-field scores from Indy Women in Tech Championship
---
"I'm not just a robot out here," Thompson said in heartfelt fashion in her news conference. "I need to have a life."
Thompson said she took almost two weeks off without touching a club after her last start at the Marathon Classic.
After Thursday's round, Golf Channel's Jerry Foltz asked her about her decision to share her struggle.
"It was very hard for me to take the break, because I didn't want to show that weakness, but at the same time it takes a lot of strength to acknowledge you need that kind of break, and to take time for yourself," Thompson said. "Especially when you are in the spotlight like this, it can get hard, to just live your life for you, and figure out what makes you happy."
Thompson is the highest ranked American in the world at No. 5 in the Rolex rankings. She was the Golf Writers Association of America female Player of the Year last season and also claimed the LPGA's Vare Trophy for low scoring average, but it was still the toughest year of her career. She watched her mother battle cancer and dealt with the death of a grandmother. She also endured tough competitive blows, losing the ANA Inspiration after being hit with a controversial four-shot penalty in the final round. At year's end, she lost out on a chance to ascend to world No. 1 and win the LPGA's Rolex Player of the Year award after missing a short putt on the final hole in the season finale.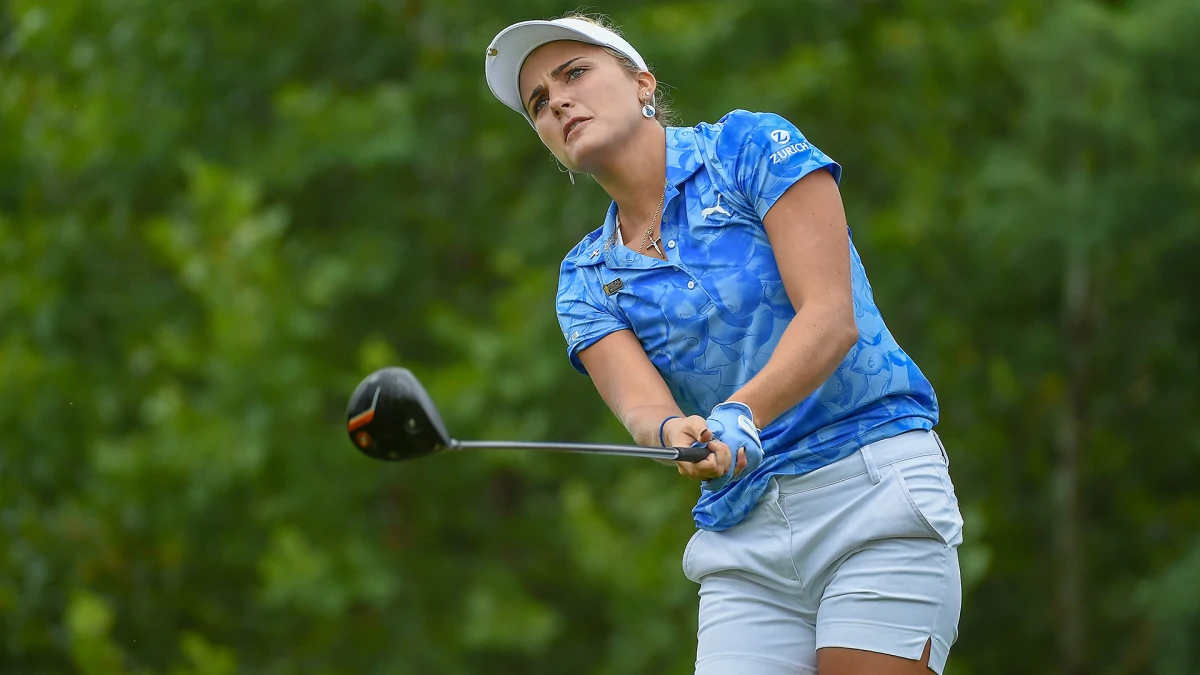 Source: Internet