Each week, GolfChannel.com takes a look back at the week in golf. Here's what's weighing on our writers' minds.
On the sudden possible return of the Tiger Woods-Phil Mickelson rivalry …
It's been a running theme for over two decades – golf is at it's best when Phil Mickelson was at his best. The idea was that when Lefty was playing well he provided the perfect counterpart to Tiger Woods' dominance.
That notion had faded in recent years as Woods endured countless injuries and Mickelson went cold following his victory at the 2013 Open Championship. But over the course of the last couple PGA Tour events, the drumbeat of the game's most compelling rivalry has been renewed.
Last week at the Honda Classic, Woods, in just his third start since returning from fusion surgery on his lower back last April, finished 12th and gave everyone reason for optimism; and on Sunday Mickelson outdueled Justin Thomas to win the WGC-Mexico Championship.
Just imagine the possibilities. – Rex Hoggard
---
On Michelle Wie's return to the winner's circle …
Michelle Wie is constantly reinventing herself, whether it's off the course with pink hair or golden locks, or on the course with a table-top putting stance or multiple putting grips in a single round … or even a single hole. The latest version of Wie is something to behold. She looked as formidable as she has ever looked Sunday in Singapore, coming from five shots back in the final round to win the HSBC Women's World Championship. She won with 19 of the top 20 players in the field. Wie entered the year saying she had one pressing goal. She wanted to stay healthy. If she can do that, we might see the very best version of Wie this year, a player that could finally help her mount a run at world No. 1. – Randall Mell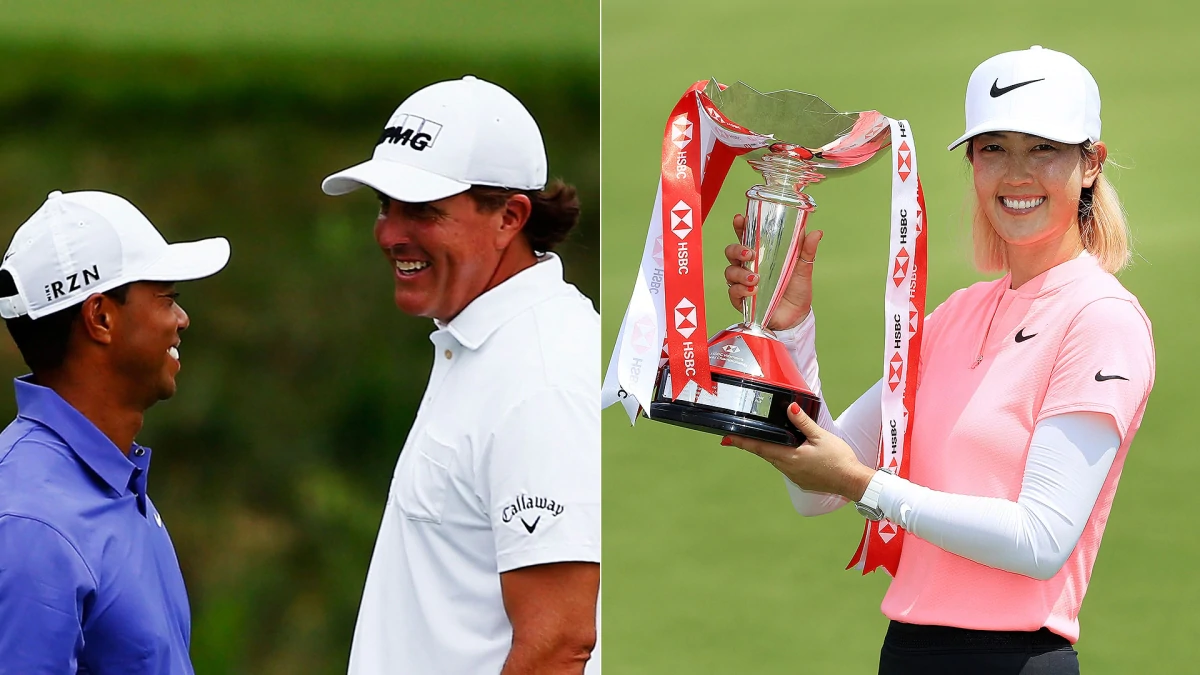 Source: Internet