Each week, GolfChannel.com takes a look back at the week in golf. Here's what's weighing on our writers' minds.
On Thomas getting heckler thrown out …
Justin Thomas polished off a playoff win at the Honda Classic despite the efforts of a fan who screamed for his ball to head for a fairway bunker on the 16th hole.
Thomas signaled for the fan to be ejected after striping his tee shot on No. 16, telling him, "Enjoy your day, buddy. You're done." It's the second straight week that Thomas has had issues with fans, having bristled at some of the behavior he encountered while grouped with Tiger Woods at the Genesis Open.
Thomas' stance is that golf has earned a reputation as a "classy sport" that should place it above jeering and catcalls from the gallery. It's a view that is as noble as it is unachievable.
As long as tournaments continue to serve alcohol well into the afternoon hours, there will be outlier fans who will look to get a rise out of players with comments before, during or after swings. Thomas was within his right to ask for the fan's removal, though I'd imagine the European fans planning to attend this year's Ryder Cup in Paris might take note of the apparent impact the gallery can have on Thomas while in the heat of battle. – Will Gray
---
On the debate over rolling back the ball …
The opening salvos in what promises to be one of the most polarizing eras in golf were exchanged this week. First, USGA CEO Mike Davis, via Jack Nicklaus, announced his arrival: "Mike said, 'We're getting there [on the distance issue]. We're going to get there. I need your help when we get there,'" the Golden Bear explained when asked about the growing drumbeat to curtail how far modern players hit the golf ball.
A few days later, former Acushnet CEO Wally Uihlein fired back: "Mike Davis has not told us (Acushnet/Titleist) that he is close and he has not asked us for help if and when he gets there."
Perhaps this will turn out to be a misunderstanding and the game's rules makers and manufacturers will all end up on the same sideline, but it doesn't feel that way right now. – Rex Hoggard
---
On Tiger turning up the notch on his comeback …
It's safe to say the Tiger Woods comeback is ahead of schedule. After looking lost with his long game in his first two starts of the year, he led the field in proximity to the hole and third in driving distance. He flighted and shaped shots both directions, seemingly at ease, looking nothing like the player we saw at Torrey and Riviera.
If that form continues at Bay Hill and beyond, this has the potential to be one of the greatest comebacks in golf history. – Ryan Lavner
---
On Korda's journey from pain to promise …
Jessica Korda is the leader in the clubhouse for best story of the year in women's golf. She won her first start of the season Sunday at the Honda LPGA Thailand just a little more than two months after undergoing a complex and painful double-jaw surgery to alleviate headaches caused by her jaw's alignment.
She did so in record-breaking fashion, shattering tournament scoring records against a star-studded field that included the top six players in the world. If Korda can so quickly overcome the challenges of that daunting offseason, there is no telling what else this determined young American star might achieve this year. – Randall Mell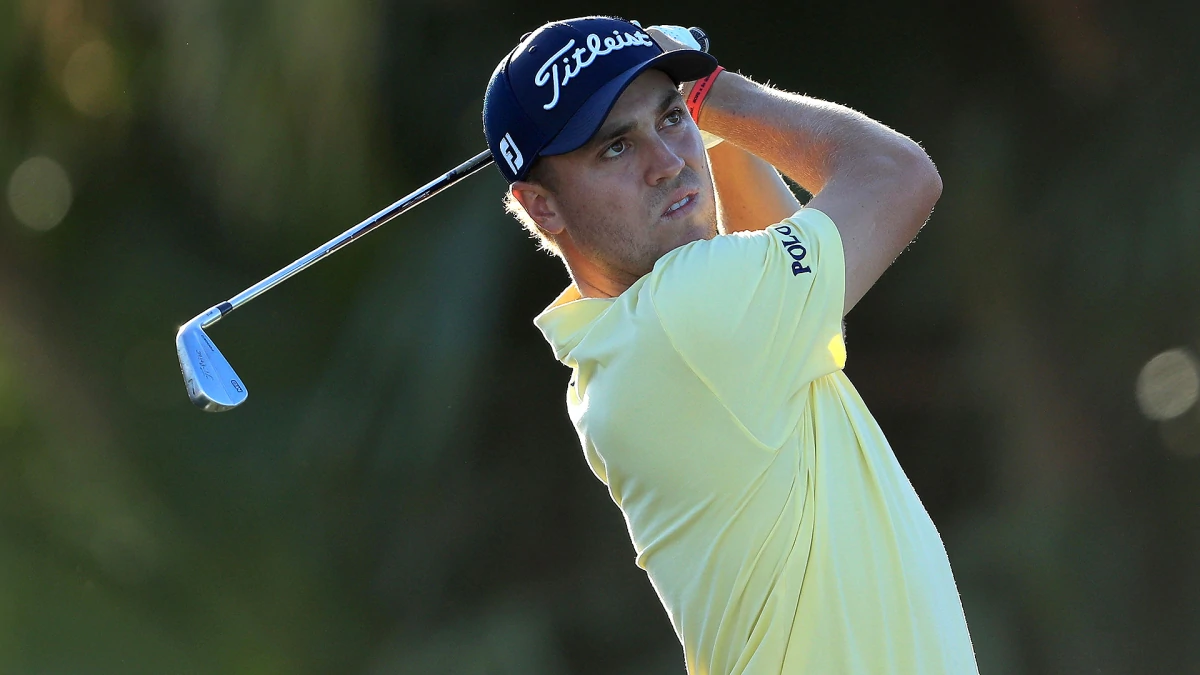 Source: Internet