Each week, GolfChannel.com takes a look back at the week in golf. Here's what's weighing on our writers' minds.
On the lack of buzz at Firestone …
Back in its traditional spot on the schedule, one thing is clear: the WGC-Bridgestone Invitational lacks sizzle.
Yes, Firestone Country Club is a storied venue with major history and a favorite among many players. But it's also a dud on television, with one tree-lined fairway after the next and little fear of players ever making a big number.
The no-cut WGC tournaments offer players a chance to relax a bit, and many took advantage of that this week with a major on deck. Post-round comments each day were split between the golf being played in Akron and the test that looms just on the horizon in Charlotte.
In short, the tournament felt flat even while Hideki Matsuyama was busy turning in one of the best rounds of the year. The PGA Tour is in no rush to leave Firestone behind, but it might be a good idea if they want to inject some intrigue into a staid event that is once again lodged between two majors where emotions are often at their highest. – Will Gray
---
On Rory McIlroy being the PGA favorite …
Rory McIlroy never had a chance on Sunday at Firestone, not with Hideki Matsuyama putting on a show to win his fifth PGA Tour title, but the Northern Irishman's performance at the WGC-Bridgestone Invitational was a clear statement.
McIlroy finished tied for fifth place for his second top-5 finish in his last two starts and will arrive at Quail Hollow for this week's PGA Championship the clear favorite.
"I would say Rory's probably the guy to beat at this point next week," said Jordan Spieth, who will be vying to complete the career Grand Slam at Quail Hollow. "I played with him the first two days, and the way that he is driving the golf ball, if he continues to do it there he just has a massive advantage over the field at that point."
In seven starts at the Wells Fargo Championship, which is played at Quail Hollow, he's won twice and finished outside the top 10 just once. Every event has a favorite, but few are as clear-cut as McIlroy. – Rex Hoggard
---
On McIlroy splitting with his caddie …
I loved what I heard out of Rory McIlroy at Firestone. In his first start since splitting with caddie J.P. Fitzgerald, McIlroy said that he was trying to take "ownership" of his game and "responsibility" for what he was doing on the course.
How refreshing.
PGA Tour stars are often criticized for being spoiled, selfish brats who are quick to blame everyone but themselves, but here was McIlroy, one of the most famous golfers on the planet, recognizing that HE was the one that needed to change, that HE needed to go back to the basics, crunch the numbers, visualize the shot and accept responsibility for whatever happened next.
Hopefully his peers were paying attention. – Ryan Lavner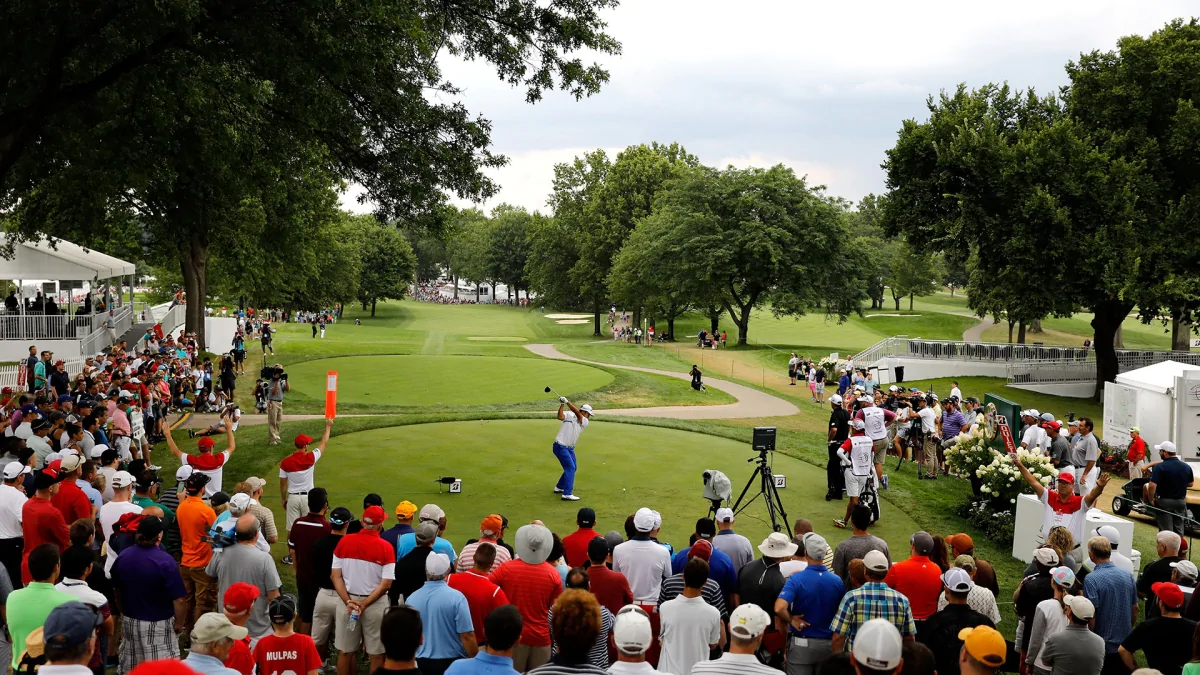 Source: Internet