Each week, GolfChannel.com takes a look back at the week in golf. Here's what's weighing on our writers' minds.
On Tiger Woods' career comeback …
I saw it with my own eyes and I still don't believe. Tiger Woods is healthy and it wouldn't be the least bit surprising if he won at Bay Hill and/or Augusta National.
I flew to Dubai 13 months ago to watch a wincing Woods play 18 holes in awful pain. He said he was fine, but failed to show up the next day and withdrew. That man, on that day, didn't look like a man who wanted to play golf. That man didn't look like a man who could play golf at any level, no matter what sort of procedure he opted to have.
That same man had off-course difficulties last Memorial Day and as recently as September said he wasn't sure he'd ever play golf competitively again.
That man almost won the Valspar Championship and looks similar to the man who won 79 PGA Tour titles and 14 majors. He was steady, confident and in complete control of his game. I saw it and I love it, but I still don't believe it.  – Jay Coffin
---
On Tiger carrying momentum into API, Masters …
Tiger Woods did not win the Valspar Championship Sunday after his 43-foot birdie at the 71st hole set off a roar across Innisbrook, but he might win the Arnold Palmer Invitational next week because of it.
He might win the Masters because of it. Woods moved more than within a shot of the lead with that clutch putt. He moved closer to being the player he wants to be again. He moved closer to being the player almost nobody but he and his most loyal supporters believed he could be again. – Randall Mell
---
On room to grow for Tiger …
This will do little to temper expectations, because when it comes to Tiger Woods being realistic is an occupational hazard, but Sunday's near-miss at the Valspar Championship for the 14-time major champion should become the new baseline, at least for the foreseeable future.
Although Woods inspired the massive galleries that crowded every hole at Innisbrook Resort this week, his inability to produce on Sunday is less a knock against Tiger than it is a sign of the times. After two years of competitive inactivity and four back surgeries, this will take time.
For so long Woods made winning look easy, but it never was and this new version of Tiger is incapable, at least at the moment, of winning with something less than his best stuff. That might change as the comeback progresses, but for now his fans should hope for the best and accept that anything less is part of the learning curve. – Rex Hoggard
---
On Tiger's growing expectations …
Under-promise and over-deliver.
It's an age-old maxim that, to this point, has served Tiger Woods well as he returns to competitive golf in the wake of back fusion surgery. Woods has been measured more by his ability to simply suit up for tournaments than by the shots he might hit once he got there.
But with a T-2 finish at the Valspar Championship, all that has changed. The general sentiment has shifted from how often Woods can play to how many more starts until he wins for the 80th time. Whatever embers were lit with a 12th-place showing two weeks ago at Honda have now erupted into a full-blown blaze.
Woods has successfully shouldered the weight of expectations many times throughout his career. Looking forward to the Arnold Palmer Invitational, Masters and beyond, it'll be fascinating to see how well he's able to assume the burden this time around as his success quickly becomes measured more by results than tournaments played. – Will Gray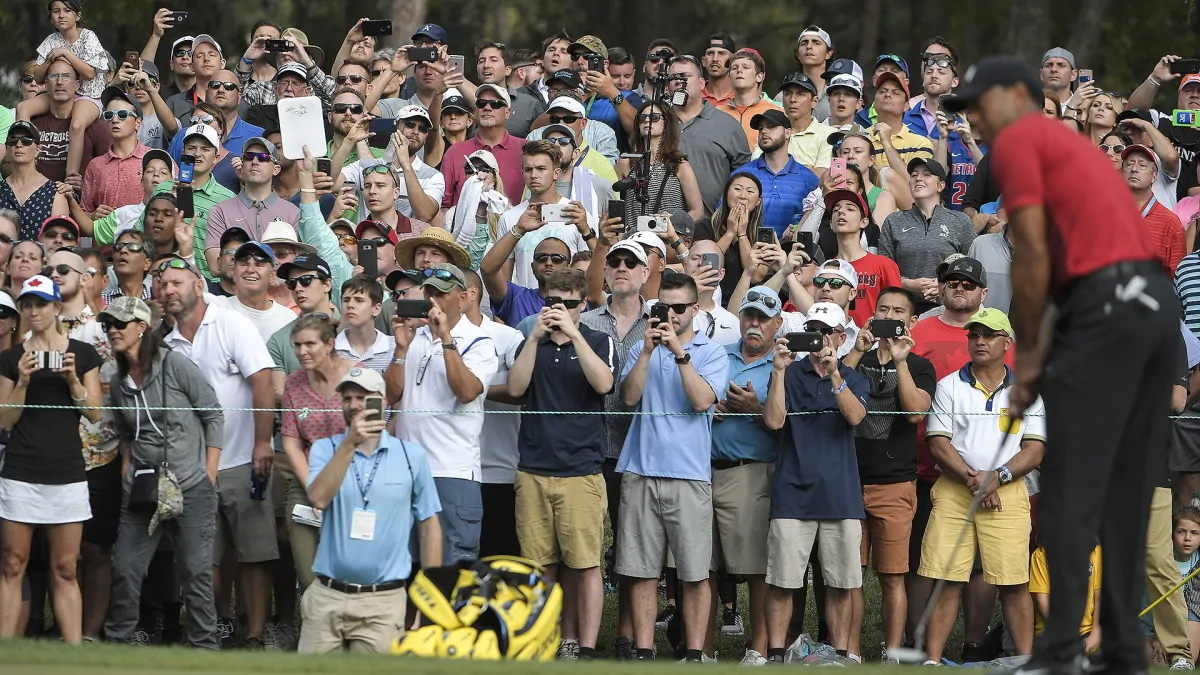 Source: Internet