Each week, GolfChannel.com takes a look back at the week in golf. Here's what's weighing on our writers' minds.
On Tiger's decision to start at Torrey …
There were celebrations in many corners of the golf world this week when Tiger Woods officially announced the start of his 2018 schedule. Now the key will be sticking to it.
It was at this point a year ago that Woods had laid out an ambitious run of four starts in five weeks, a stretch that included a trip to Dubai. But optimism quickly dimmed as he only made it to two of those events before hitting the disabled list for nearly a year.
All signs point to Woods taking a different approach following fusion surgery, even if the site of his 2018 debut – Torrey Pines – is quite familiar. But before he gets to PGA National or Bay Hill or Augusta, Woods must first demonstrate the ability to handle the rigors of courses like Torrey South and Riviera and still soldier on.
He's officially signed up for the test; in a few short weeks we'll find out if the prep work has paid off. – Will Gray
On Dustin Johnson's dominance …
Dustin Johnson's playing partners might want to start carrying smelling salts this year. And the PGA Tour may want to consider adopting a concussion protocol.
Johnson's drive at the 12th hole Sunday in Hawaii was as brutish a knockout punch as you'll see in golf. It's the kind of shot that threatens to leave fellow competitors complaining of headaches, nausea and "seeing stars." Johnson hit his drive there 432 yards and 6 inches. Another 6 inches and he would have aced the par 4 on his way to an eight-shot victory at the Sentry Tournament of Champions.
"Hit it a little thin," Johnson joked after leaving the tee. "Came up a little short."
This is why Golf Channel's Jim "Bones" Mackay called him the "most dangerous player in golf" at week's start. – Randall Mell
On Justin Thomas' caddie predicament …
Justin Thomas is leaving Maui with some uncertainty.
Next week's caddie situation is figured out – he'll bring Jim "Bones" Mackay out of retirement for the Sony – but it's unclear what Thomas will decide going forward, with his regular caddie, Jimmy Johnson, on the sidelines because of plantar fasciitis. Hoping to calm down the discomfort, Johnson is expected to be in a walking boot for the next month, but it usually takes 3-12 months to fully heal.
Johnson's importance can't be overstated – he's a veteran caddie and calming presence for his occasionally combustible boss – and if he's out until the Florida swing, or the Masters, or longer, it'll be interesting to see if it affects Thomas' performance. – Ryan Lavner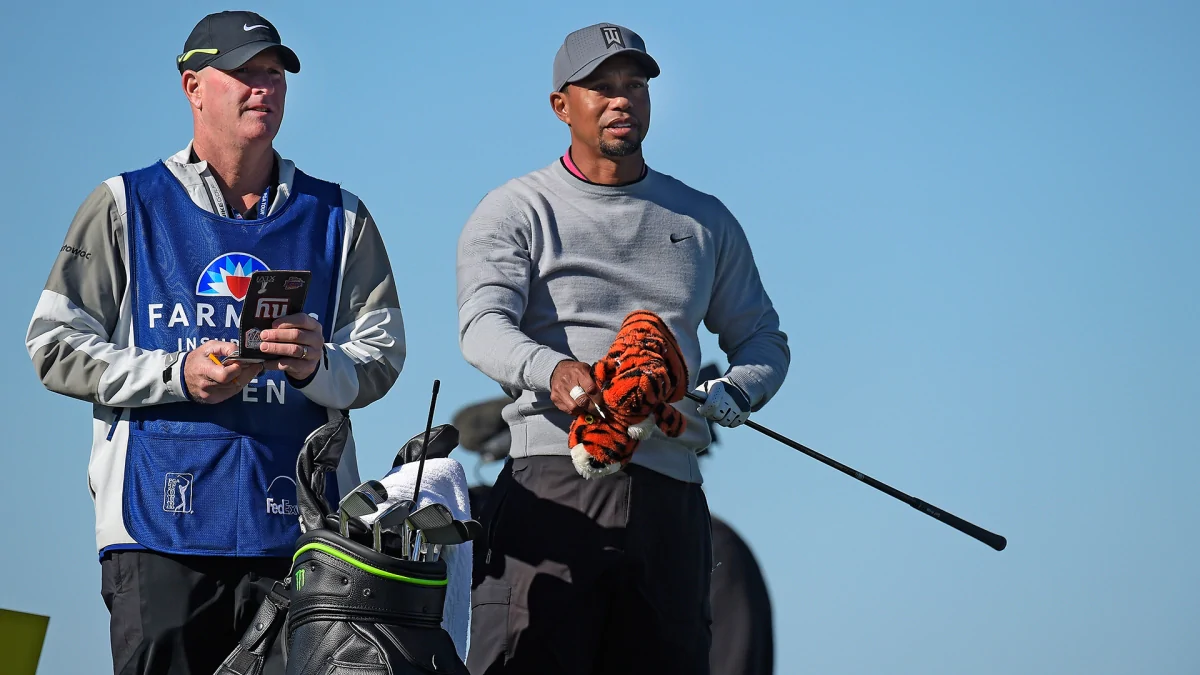 Source: Internet