ATLANTA – Jordan Spieth's opening tee shot at the Tour Championship sailed dangerously left, hopping once in the rough before coming to rest next to a boundary fence that runs along Alston Drive.
It was a sign of things to come.
Spieth's tee shot at the par-3 second hole sailed long and left of the green and his drive at the sixth went well left of the fairway. You get the idea.
"I was leaving the ball out right the first couple days of this week. I was trying to figure out a solution to that and it was trying to get my body caught up," Spieth said. "All of a sudden I haven't hit a ball left in three weeks and I snap-hook my first four swings that I hit and I was just like, what is this?"
But Spieth, the FedExCup points leader, found a fix, simplifying his action and shortening his swing, and was able to rely on his fade off the tee on his way to a 67 and a tie for sixth just three strokes off the Tour Championship lead. It was a round that could have been even better had his putter not gone cold on the closing loop.
---
Tour Championship: Articles, video and photos
Current FedExCup Playoff points standings
---
"The back nine today was kind of very similar to how this year's gone for me, really good striking and just couldn't quite get it in the hole," said Spieth, who needed 15 putts on the back nine.
Beyond his swing, however, Spieth said the key to the rest of the week will be changing his focus from the FedExCup to the Tour Championship.
"I maybe got caught up a little bit in the scoreboard today," he said. "I don't know the scenarios [to win the season-long race] so it really doesn't make a difference for me to watch the scoreboard other than to figure out how to get to the leaders."
The good news is Spieth has been in this position before. In 2015 he arrived at East Lake atop the points list and opened with a 68, which was five shots off the Day 1 pace set by Henrik Stenson, only to finish with rounds of 66-68-69 for a four-stroke victory and the FedExCup.
He'll also have familiar company on Day 2, heading out again with Justin Thomas, who is second on the points list and a longtime friend of Spieth's.
"Today we were both on the grind a little bit," Spieth said of the high-profile twosome. "I thought he drove the ball really well and he could have shot a phenomenal round. We've played a lot of golf together. It's fun to play together, we've done it for a number of years."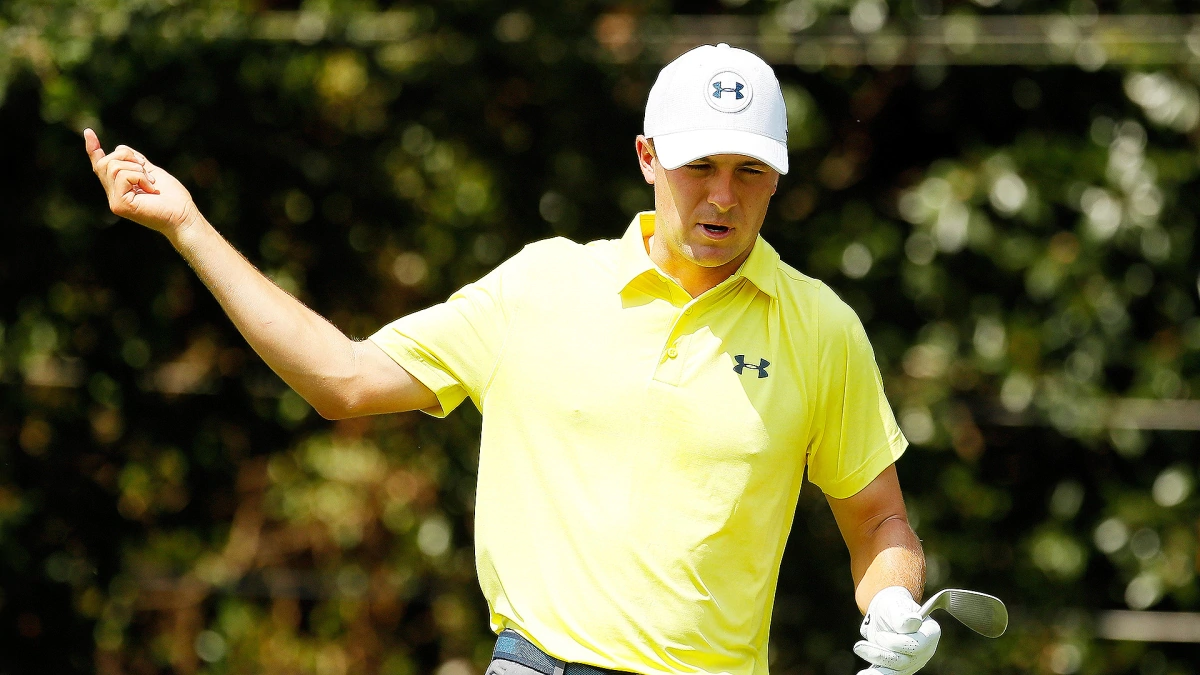 Source: Internet