The shaft is the most important part of the club because of its ability to transmit the force and speed from the hands to the clubface. It is an essential factor to decide the result of the game. We are here to help you out with that, and make sure that you will find the best golf shafts through this review.
Here are "10 Best Golf Shafts 2020" you can buy:
New Integra SoooLong Ultralite 45 g Graphite Shaft – Best Golf Shafts
Pro Taylor Fit Nano – Best Golf Shafts
Accuflex Vizion Ultralite White 55g Golf wood shaft – Best Golf Shafts
True Temper DG – Best Golf Shafts
Mitsubishi Fubuki – Best Golf Shafts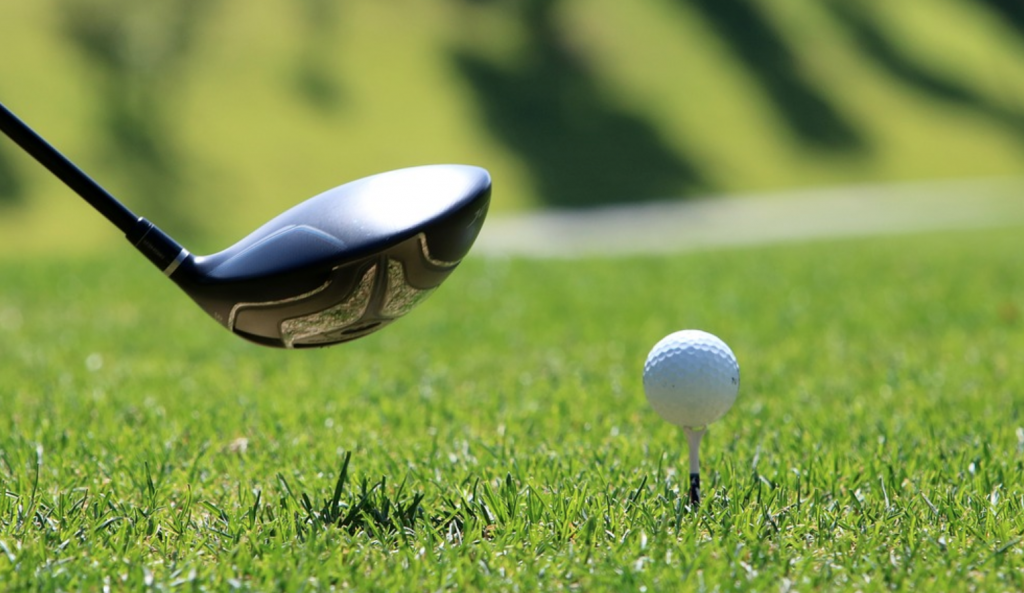 10 Best Golf Shafts 2020
The Different Types of Golf Shaft Flexes
Extra Stiff.
Golf shaft flexes are rated in frequency due to the number of cycles per minute, CPM, they complete. An extra-stiff shaft, denoted with an X, averages over 260 CPM with a standard driver club length of 45 inches.
Consumers should not get caught up on their shafts specific CPM number but, should simply be aware that not all shafts within the same flex category are exactly the same. As a general rule, golfers who swing their drivers in excess of 110 miles per hour, mph, are recommended to use X flex shafts. However, golfers should test shafts with each clubhead as the two work in tandem for ideal performance.
Stiff.
Stiff shafts, denoted S, are measured around 250 CPM. Golfers who swing the driver between 95 and 110 mph are typically fit into these shafts. The majority of golfers find this shaft along with the following to be the most ideal for their swing characteristics.
Regular.
Regular flex shafts, denoted R, measure approximately 240 CPM. The majority of players who have a driver swing speed between 85 and 95 mph will fit comfortably into this shaft group. While there is no standard for carry distances among shafts, golfers who hit their driver between 200 yards and 240 yards may opt for this choice.
Seniors.
Amateur or Medium shafts, denoted A or M, are recommended for golfers who fall in the senior bracket. These players swing their drivers around 75 to 85 mph and can hit drives less than 200 yards in the air.
Ladies.
Ladies shafts, denoted L, as the name implies is best suited for female golfers or golfers who swing the driver under 75 mph. The name is misleading as shafts are not made gender specific. Golfers of all abilities and physical stature should test each shaft independently to see which works best for them.
1. New Integra SoooLong Ultralite 45 g Graphite Shaft – Best Golf Shafts 2020
A child from a famous company- Ping, this shaft has shown its ability in its infancy. It is a familiar face with golfers, who admire Ping. From G400, PING G, G30, Ultralite graphite can fit perfectly.
Using "Ascending Weight Technology", it can maximize clubhead speed and accuracy. The light is reduced in the long iron creates steady hits.
Maybe you have thought that only professionals can handle hard tricks like high swing speed or high spin players. This can be an easy problem to solve with Graphite Shaft when it has a balanced shaft axis in monopoly, Alta CB RED 55.
Although it can make the ball go further and higher, it still brings enough stability and consistent feel. The principle of this technology is to help the shaft center focus in a higher position. Therefore the force can be easily transmitted to the end of the club for the best hits.
Pros:
New technology
Lighter
Higher speed and accuracy
Cons:
High price
Not have much information on the Internet
2. Pro Taylor Fit Nano – Best Golf Shafts 2020
Taylor has always been an expert in a golf community. Producing a variety of products that blow golfers away, Taylor once again makes it.
When it comes to the quality of a shaft, it is a problem of materials. This shaft has 65g of Graphite, which has a positive effect on the way golfers play.
This golf shaft features a unique composite construction and innovative shaft flex profile for maximum distance and speed. ProMade Iron Technology positions the patterns to optimize the performance characteristics of the shaft. This provides a section tip stiffness for optimal launch and spin control.
It brings an unbelievable feeling of stability, with firm butt section. With its mid-low bend point and low torque, tip stiffness produces the optimal launch angle and ball spin.
Pros:
Very durable and withstand the test of time
Maximum Ball spin and launch angle
Good stiffness
Consistency
Cons:
Not much information online
Expensive
3. Accuflex Vizion Ultralite White 55g Golf wood shaft – Best Golf Shafts 2020
At 55 grams, the Vizion is the lightest shaft of the AccuFlex " Clb Builders" series. However, it owns a surprising potential.
It can help individuals gain twenty to thirty yards in the distance when they swing. With that, it makes the perfect lightweight wood composite shaft for golfers that want to practice their swing and gain some velocity and momentum.
Moreover, it has such a variety of flex choices. So, it can fit with different drives and quality clubs.
Pros:
5 flexibility models
Only weighs about 55g
Cons:
One color choice
Wood can break if not taken care of
4. True Temper DG – Best Golf Shafts 2020
The wedge is another factor that makes true Temper DG is a perfect choice for wedges of all time.
The producers add increased rotations to the shaft. This means you can better control the golf ball as well as the spin. DG has a comfortable design of lightweight materials that bring a relaxed feeling when you are playing.
According to True Temper, the DG PRO offers golfers "progressive optimized peak trajectory from long irons to short irons." There is a very interesting design in this shaft, "double steps". These double steps vary in the location from shaft to shaft. The DG allows you to hit the ball straight and still get some air under it. It shows the ability to get more height on long irons.
Pros:
Suitable for all wedges
Lightweight but firm
Cons:
Can be used only with wedges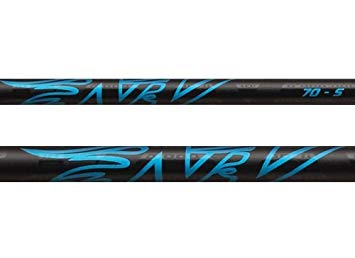 5. Aldila NV 2KXV Blue 60 Driver shaft – Best Golf Shafts 2020
It quickly becomes the number one after-market golf shaft ever offered, a favorite of both amateurs and professionals.
It has the latest technology of Aldila, NexGen Micro Laminate Technology. That helps it own thinner high-performance carbon fibers. These layers of carbon offer maximum consistency and best hits.
Golfers feel like they make a perfect hit. And this feeling can set this shaft apart from others.
Pros:
Better feel
Thinner carbon fibers
Cons:
Expensive
6. Rifle Project X 5.5
Unlike the shafts that we introduced above, this is a set of 8 shafts that vary in length for maximum support, comfort, and variety.
These shafts are suitable for 3-iron or a pitching wedge. The main material is iron, the quality of design and expert craftsmanship is very worthwhile.
You can choose the size as well as the weight of shafts you want with these 8 shafts. It will help you out with mid to low flex point and better control. Moreover, the closer shots to the green are not more difficult with these shafts.
Pros:
Quality design
Control
Customize the options
Cons:
Lower trajectory
Must be in the set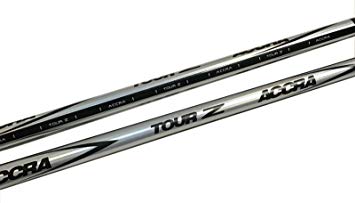 7. Accra New Tour Z shaft
This sounds unfamiliar, but the shaft will amaze you will lose its ability. This shaft comes installed with Golf Pride Tour Velvet 360 Grip so that you can adjust the adapter settings without worrying about the logo moving around. The producers have raised the center of gravity to offer golfers a different feel and launch condition from their popular ST series.
The shaft has a smaller weight so that it can be softer. The torque is lower combined with higher CG; it promotes a higher ball flight. With its design of cool matte black finish, this shaft can be distinctive than others
Pros:
Higher flight of the ball
Different feel
Cons:
Not include many latest technologies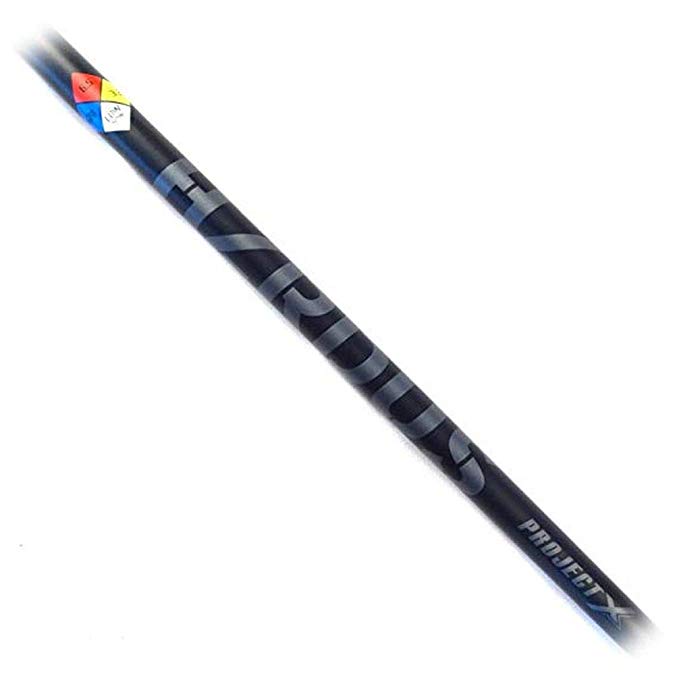 8. PROJECT X HZRDUS BLACK TAYLORMADE
With all the OEMs offering no upcharge shafts upgrade, you must try out this one.
Project X invented a unique shaft that can hold consistency even with amateurs. It brings a confident feel to golfers; help them to trust in themselves. It also offers a much smoother transition throughout the swing, without getting too soft.
Project X Stiffness number is one of the interesting things. The 5 increments allow you to get right at the exact stiffness you are expecting without tipping the shaft. The stiffness, weight, spin, and torque are all labeled right in the shaft. It helps you to be the champion with unbeatable accuracy.
Pros:
Weighs only 58 grams
Tapered shaft
Cons:
Only have one color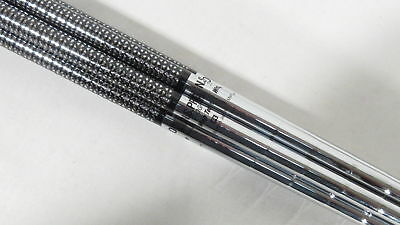 9. Mitsubishi Fubuki
The Mitsubishi is one of the best-designed graphite material shafts that are expertly crafted for everyday golf performance.
The softer tip of Fubuki is a higher launch to the new design. It is a perfect choice for golfers looking for a higher fairway while retaining the feel and control of the stiff mid shaft. The profiles of the Fubuki are consistent from the weight-to-weight and flex-to-flex. The butt torque ranges from 4.1 in the 50R to the 2.6 in the 80X.
Particularly, this shaft is stable for all smooth and energy efficient swings. It brings conform for a more accelerated powerful swing.
Pros:
High durability and consistency
Higher launch fairway and smooth swings
Cons:
Extra stuff flexibility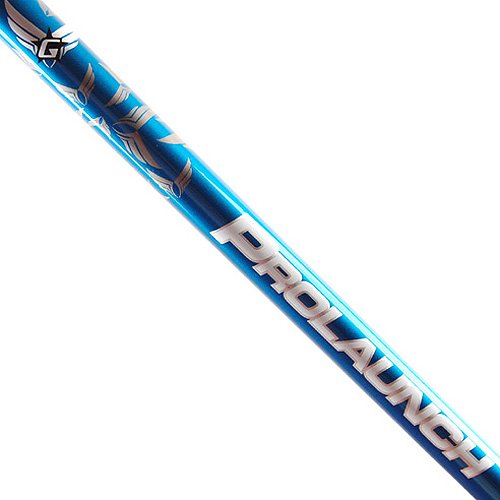 10. Grafalloy ProLaunch 65
An old- hand in the shaft community, Grafalloy still maintains its fame of one of the best shafts.
The quality and consistency have been improved greatly through time.
The correlation with reflection measurements is incredibly high. It appears that we have stumbled on a shaft stiffness rating system and it works.
Together with the lightweight design, the shaft provides golfers with authentic experience. Accurate shots with high velocity can be an easy problem to solve.
Pros:
Quality material
Better velocity
Cons:
Available for drivers only
Conclusion
Shafts cannot be underestimated because of its value in every golf course. The higher the quality of the shaft, the more successful you are.
Have you made it clear which criterion a shaft needs to satisfy? With these 10 best golf shafts above, we hope that you have found your destiny. Please let us know by commenting on this review.
Read More:
Source: google.com